2019 National Lewis & Clark Conservation Awards
Adam LaRoche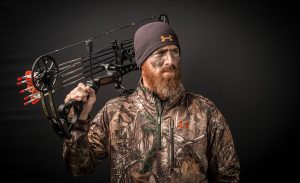 Retired Major League Baseball first baseman Adam LaRoche will be honored with the Corps of Discovery National Conservation Award. It is the top award given by MCHF for leadership in conservation at the national level. This award is given to an individual base upon exemplary service, inspiration and commitment to benefit the conservation cause. LaRoche is a co-star of the Outdoor Channel's Buck Commander and owner of E3 Ranch, E3 Meat Co. and E3 Chophouse. He's an avid outdoorsman who allows the Buck Commander audience to see and feel his passionate for bow hunting whitetail deer. He's also the chairman and executive director of the E3 Foundation, which is funded by the E3 companies and whose mission is to serve veterans and human-trafficking victims. The fifth generation E3 Ranch is managed with conservation and sustainable practices and the angus cattle are humanely treated, grass-fed and grain-finished.
"It's an honor to receive this award, but also very surprising," says LaRoche. "I never thought about getting recognized for doing something that I am passionate about, something that has never felt like a job. I'm excited to meet the people responsible for this award and the team at MCHF."
Howard Wood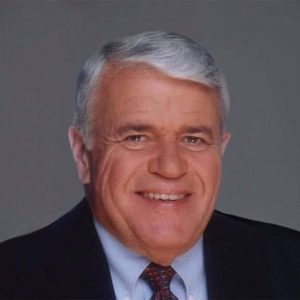 Former Missouri Department of Conservation (MDC) Commissioner Howard Wood was hand selected by Missouri Governor Mike Parson to receive the Governor's State of Missouri Conservation Award. This award goes to an individual who reflects the spirit of conservation, shows outstanding leadership and has positively contributed to conservation principles and programs in Missouri. Wood, co-founder of Cequel III, an investment and management firm, and past president of the Conservation Federation of Missouri, has spent his life supporting conservation and protecting the outdoors in Missouri. His commitment to conservation is reflected through his business practices, public service, philanthropy and advocacy.
"Conservation is not just the job of a few individuals," says Wood. "It is a job for every person who cares about the quality of life we lead. Missouri is fortunate to have a great number of these people and as a result, has what is the premier conservation culture in the U.S."
Martin MacDonald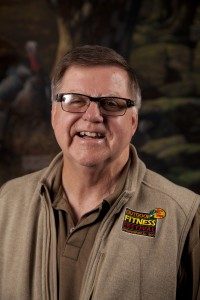 Retired Bass Pro Shops Conservation Director Martin MacDonald will be honored with the Pat Jones/York Spirit of the Wilderness Award. This award embodies the exploratory spirit of entrepreneurs and honors an individual who has dedicated their life to the promotion, protection and service of wilderness and natural resources throughout Missouri. The award is in honor of York, a pivotal contributor to the success of the Lewis & Clark Expedition and in honor of Pat Jones, spouse of Edward "Ted" Jones Jr., for the dynamic role she has played in conservation in Missouri. Jones was the first recipient of the award in 2016 and her name was added to it in 2017. MacDonald has spent his life connecting new audiences with nature and advocating for the importance of wildlife conservation. He served as a public ambassador for Bass Pro Shops and its noted conservationist and founder Johnny Morris. MacDonald played a key role in developing Bass Pro's three conservation pillars: protecting wildlife and habitat, introducing new audiences to the outdoors, and advocating for sportsmen's rights.
"It is an amazing honor to be named the 2019 recipient of the Pat Jones/York Spirit of the Wilderness Conservation Award," says MacDonald. "The names of Pat Jones, an icon for conservation in Missouri, and York, a contributor to the success of the Lewis & Clark Expedition, make this award very special to me. I also feel the spirit of conservation having worked over the years with the Lewis & Clark Discovery Center in St. Charles, Mo. I respect the Missouri Conservation Heritage Foundation, which plays a major role with conservation in Missouri."
Orscheln Farm & Home

Farm and ranch supply store Orscheln Farm & Home will be presented with the Sacagawea Community and Partnership Conservation Award. This award goes to an organization focused on exceptional community and partnership building resulting in progressive changes in conservation programs. Orscheln Farm & Home, headquartered in Moberly, Mo., provides communities with the highest level of service and appreciation and supplies families with products they need to live, enjoy and thrive in the outdoor, farm and rural lifestyle. Barry Orscheln, CEO of Orscheln Industries and MDC Commissioner, will be accepting the award on behalf of Orscheln Farm & Home.
"Our mission statement is to provide the communities we serve with quality products, trusted value and neighborly service with the highest level of integrity and appreciation," says Orscheln. "Supporting the rural and outdoor lifestyle is has been a passion of ours since we opened our first store 60 years ago in Sedalia, Mo. Orscheln Farm and Home is honored to receive the Sacagawea Community and Partnership Conservation Award. Our company respects and appreciates the efforts of the Missouri Conservation Heritage Foundation that shares our dedication in supporting the enjoyment of everything Missouri has to offer."
2019 MDC Partner Awards
The Conservation Impact Award will be presented to The Edward K. Love Conservation Foundation for demonstrating a commitment and ongoing positive impact to the health of Missouri's land, water and forests, and the sustainability of all fish and wildlife.
The Conservation Intersection Award will be presented to AmeriCorps St. Louis for best demonstrating a commitment to providing that critical conservation intersection where Missourians have places to go to enjoy nature and understand the value of nature in their lives.
The Conservation Innovation Award will be presented to Timmons Group, Inc. for best demonstrating a commitment to innovation, including improving the "business of conservation" through support of customer service, continuous improvement and/or employee development initiatives.
Missouri's chambers of commerce will also be honored with a Partnership Award for supporting conservation projects that drive economic development throughout the state and for encouraging urban dwellers to become more active outdoors by visiting nature centers and conservation areas.