James E. (Gene) Gardner, President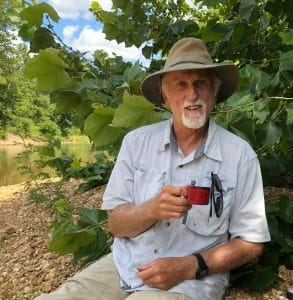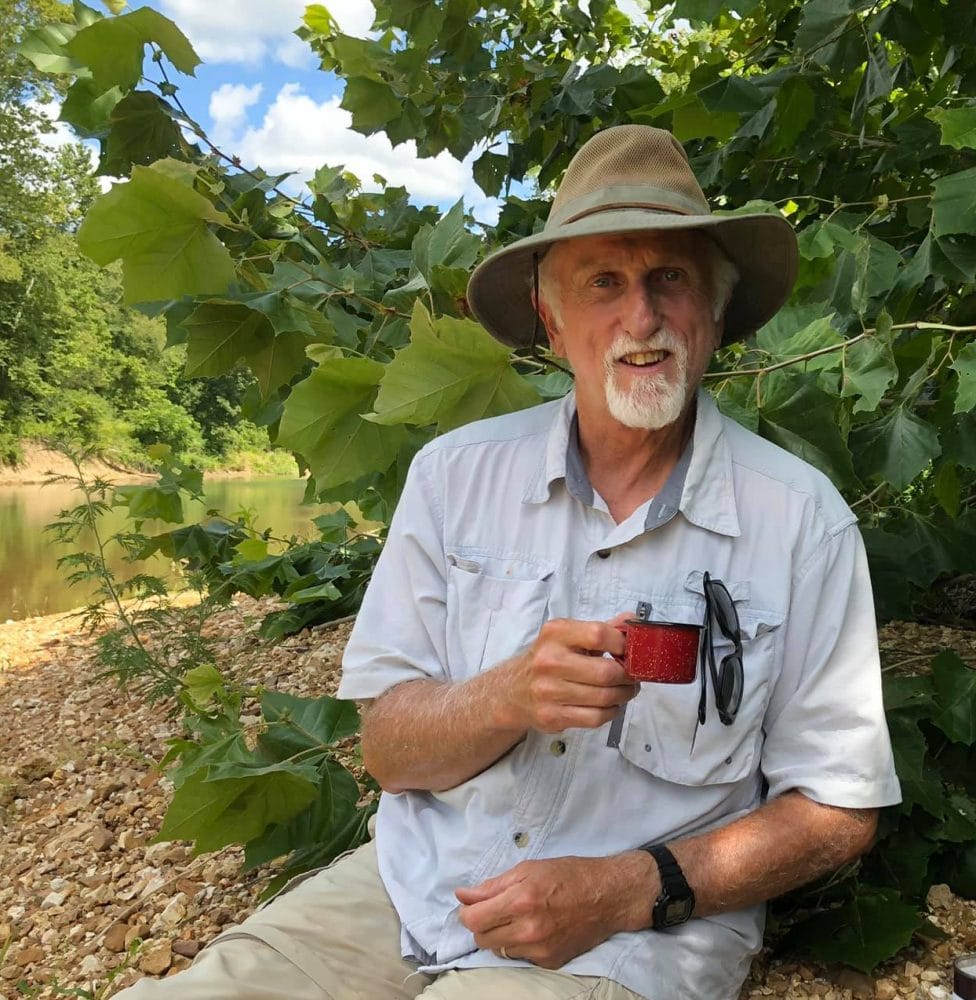 Gene Gardner has 35 years of experience in the conservation field. He has his bachelor's degree in Wildlife Management and his Master's in Vertebrate Biology. He served many roles while working for the Missouri Department of Conservation for over 18 years. These roles included Wildlife Diversity Chief, Wildlife Programs Supervisor, Policy Coordinator, and Wildlife Research Biologist. Prior to that he also worked as a Senior Environmental Specialist for the Missouri Department of Transportation, Associate Research Scientist for the Illinois Natural History Survey. In the past Gene served as Chair of the Missouri Bird Conservation Initiative, President of the Greenbelt Land Trust of Mid-Missouri, and Chair of the Missouri River Bird Observatory Board of Directors. Currently he is serving on the Awards and Forest Restoration Committee for the Conservation Federation of Missouri, Steering Committee for the Missouri Bird Conservation Initiative, and Migratory Bird Advisory Committee for MCHF. Gene and his wife Liz are fully enjoying retirement through traveling and seeking outdoor, cultural and culinary experiences world-wide. In Missouri they love canoeing, fishing, hunting, camping, outdoor cooking and birding with their family and friends.
---
Jeannie Chambers, Vice President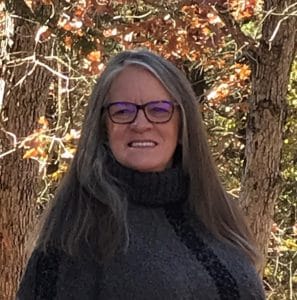 Jeannie Chambers grew up on a fifth generation farm in northeast Missouri. She received a B.S. in Nursing from Truman State University and a Master's in Nursing from SUNY at Buffalo, New York. She taught nursing at Truman State and University of Missouri, Columbia. She began her nursing career as an instructor in child health and spent 23 years in private practice at JCMG, Jefferson City, practicing adult oncology. She is a landowner and is active in the family cattle operation in northeast Missouri. She enjoys hunting and fishing and is a Life Sponsor of Ducks Unlimited and a member of the Conservation Federation of Missouri. She co-founded Columbia's Ducks Unlimited Greenwing Youth Program in 2003 and continues to serve as co-chair of the committee. For thirteen years she and her husband Glenn partnered to educate children and adults about the Missouri Department of Conservation's river otter restoration program in Missouri.
---
Brian Durham, Secretary/Treasurer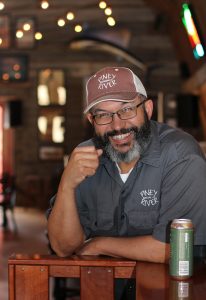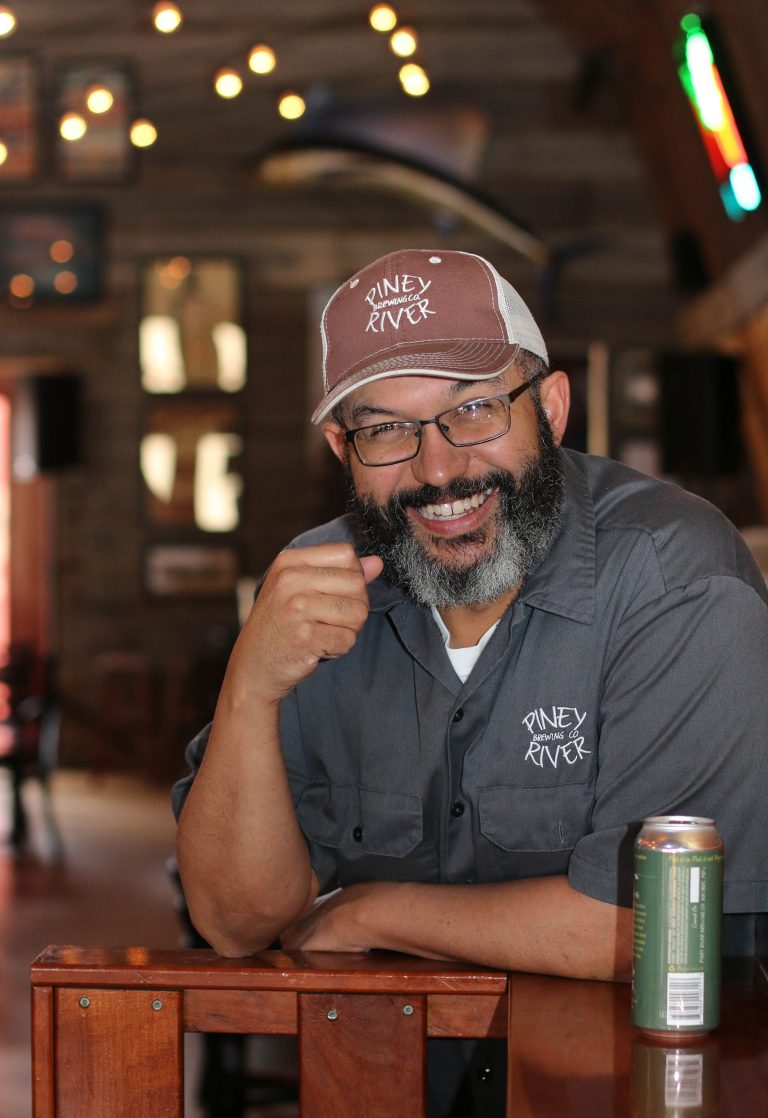 Brian Durham moved to the Ozarks in 1995 after graduating from Eastern University in St. David's, PA with a degree in accounting. He managed operations at Grace Manufacturing, an agriculture manufacturing company in Texas County, that he now owns with his wife, Joleen. Brian also has an MBA from Missouri State University. He owns and operates a beef cattle farm and Piney River Brewing Company, an award-winning craft brewery established in 2010, on his 160-acre farm in Bucyrus. He's a member of the National and Missouri Beef Cattlemen's Associations, the Brewer's Association, and the Missouri Smallmouth Alliance.  Brian has served on the board of the Houston Education Foundation. Brian is an avid waterfowl, deer and turkey hunter with his son, Andy, and the entire family enjoys fishing together for trout and Smallmouth bass and floating Ozarks streams.
---
Board Members
Denise Brown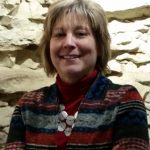 Denise Brown serves as the Executive Director for the Missouri Lawyer Trust Account Foundation. From June 2001 through April 2008, Ms. Brown served as General Counsel and Assistant Director overseeing policy development, outreach programs and capital improvements statewide for the Missouri Department of Conservation. She also served as primary negotiator for federal hydropower licensure proceedings. She served as staff attorney for the Missouri General Assembly from January 1997 through June 2001. Ms. Brown graduated from Drury University with a B.A. in Business Communications in 1987 and from the University of Missouri-Columbia School of Law in 1991.
---
Russell Giron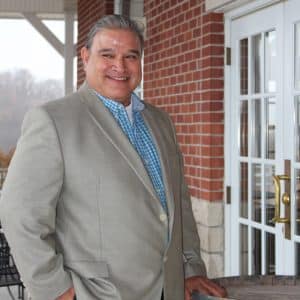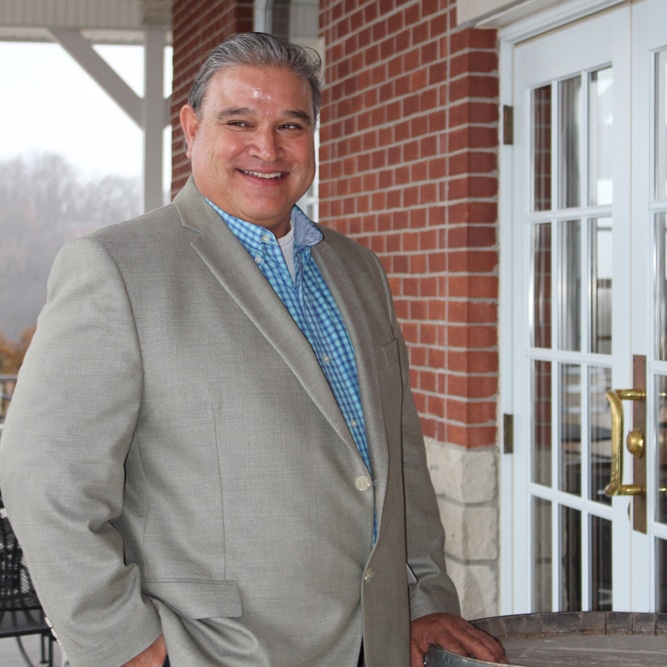 Russell Giron lives in Lee Summit, Mo. He grew up in New Mexico where he played football for his high school team, which won the state championship in 1977. He attended school at Eastern New Mexico University and New Mexico State University. He helped his parents build a trucking company in New Mexico from 1976 to 1986. He then moved to Kansas City in 1986 and started his own trucking company, which he still owns and operates today. Russell was active in the Boy Scouts of America with his son, Nathan. They went to Camp Bartle in Osceola, Mo. several years in a row. They lost their son in 2016 and started Nathan's Catch as a memorial fund. They work with James A. Reed Memorial Wildlife Area and MCHF to supply free fishing rods and tackle boxes to kids who attend the wildlife area's Family Outdoors Day in September. Their son love to fish, so they love to give kids the opportunity to fish with their own gear.
---
Stephen Mowry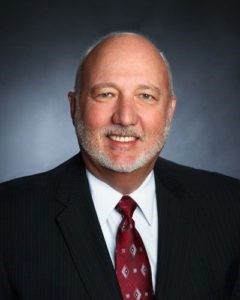 Mr. Mowry received his undergraduate and law degrees from the University of Missouri at Kansas City. He has been practicing since 1983 and is licensed in Missouri state and federal courts. Mr. Mowry has been named as a Missouri/Kansas "Super Lawyer" after a peer review survey to identify the top 5% of lawyers in Missouri and Kansas. He has also been named as one of the top attorneys for Missouri and Kansas by KC Magazine.  Mr. Mowry holds the "Preeminent" rating from peer reviews through Martindale-Hubbell. He is a current member of the Missouri Bar Association and the Clay County Bar Association and also works part time as a Clay County traffic prosecutor, working to ensure drunk drivers are fully prosecuted. Mr. Mowry concentrates his injury practice representing people hurt in work related accidents, motorcycle accidents and in automobile/semi-truck collisions. Mr. Mowry sits on the Board of Morningstar Development, a faith based, urban core not-for-profit. Mr. Mowry has been involved in leadership of several Missouri based conservation organizations, including Missouri Conservation Heritage Foundation, Missouri Prairie Foundation and the Missouri Bird Conservation Initiative.  Mr. Mowry is a founding member and legal advisor to the Sarah McCoy Foundation which provides college scholarships to northwest Missouri high school graduates.  Along with his wife Ann, Mr. Mowry also established Servant's Heart Outreach that provides clothing for Kansas City's homeless.  When not helping injured clients, Mr. Mowry enjoys spending time with his family and many different outdoor sports.
---
Robert "Bob" Fry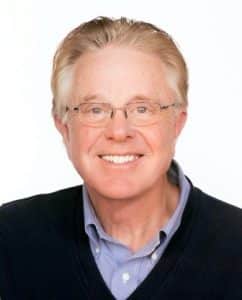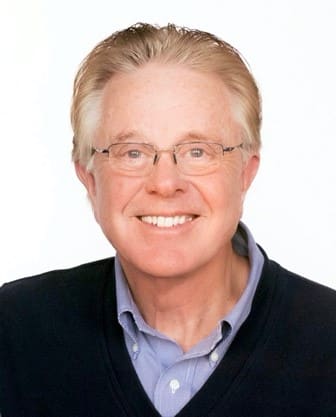 Dr. Robert 'Bob' Fry graduated from the University of Missouri at Kansas City School of Dentistry. Bob served as a Captain in the US Army from 1973-1975.  From 1975-1977 he attended the University of North Carolina where he received his Master of Science (MS) degree in Orthodontics.  In 1977, Bob began his private practice of orthodontics in the Kansas City area. He is involved in local, national, and international charity efforts. He served as a member of several international medical teams, taking him to countries such as Haiti, Russia, Honduras and India. Bob's love of conservation inspired him to create what is known as DuckHorn Lodge in Urich, Missouri. DuckHorn Lodge is a 4,000 sq. ft. facility overlooking 220 prime acres of land with creeks, groomed fields and a 13-acre lake. DuckHorn also uses an additional 450 acres of wetlands along 2-3 miles of the South Grand River for a variety of activities. The Fry Family enjoyed the pure beauty of the Lodge and surrounding land, but quickly came to the conclusion it would be best to share this wonderful property with others.  Therefore, DuckHorn Outdoors Adventures (MO, 501-c-3 charity) was established in 2019. In 2015, DuckHorn started its first charity events for youth with the mantra, "Get people unplugged and outdoors." The focus broadened to include events for women, first responders, military, as well as physically and mentally disabled individuals. The vision for DuckHorn is to provide life-changing outdoor experiences to enrich the rural community around Urich. The first year DuckHorn provided free activities for 22 participants. The free programming continues to grow each year and in 2019, DuckHorn Outdoors Adventures held over 20 events serving more than 500 individuals. Bob has received many honors over the years. He was awarded the Pinnacle Award by the Johnson County Library Foundation for Advocacy and Public Engagement and was named the Olathe Citizen of the Year by the Olathe Chamber of Commerce. Fry Orthodontics was presented the Kansas Award for Excellence, the highest ranking award for excellence in business. Bob's legacy of service and civic engagement has continued within DuckHorn. With Bob's guidance, in 2019 DuckHorn Outdoors Adventures was given the Missouri Department of Conservation Partnership Award, which he states as being his "most cherished award." Bob's generosity and commitment to enriching the lives of others is exemplified by offering the Fry Family Lodge and property to Duckhorn Outdoors Adventures. These charity events enrich the lives of citizens in the surrounding rural communities.  Bob resides in Greenwood, Missouri, with Mary, his wife of 50 years.
---
Nick Littrell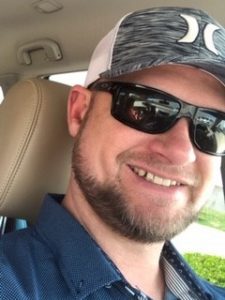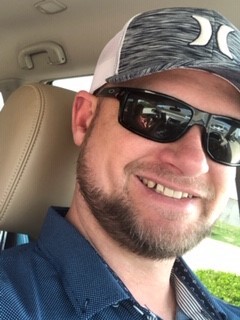 Nick Littrell graduated with honors from the University of Missouri with a degree in Criminal Justice. He is a manager for the Schnucks Company in Jefferson City and has been with the corporation for 22 years. Growing up in New Cambria, Macon County Missouri, Nick was raised on 2,200-acre farm full of quail, deer and rabbits and started hunting and fishing in his youth. He loved to go to the Chariton River to fish and roam the farm hunting with his birddog CJ.  It was during his youth that he fell in love with conservation. Nick currently lives along the Missouri River in Claysville with his 3 children. He enjoys passing his love for the great outdoors down to his children who are also nature and hunting enthusiast. His daughter is learning to shoot various guns and is also skilled with a bow.  Nick is a great addition to the board due to his long-term relationships in the community and devotion to conservation.
---
Michelle Herzan

Michelle Herzan is the Marketing and Communications Manager for Springfield Remanufacturing Corporation where she creates marketing and communication plans, press releases and advertisements. She is the current Vice President and Co-chair for the Branson Lakes Area Tourism Community Enhancement District. She is also Chair of the Ownership Culture Committee and Secretary for the Christian Associates Board. Her past business, finance and event management experience with Silver Dollar City Attractions and Bavarian Village Resort, as well as her longevity in Southwest Missouri, have secured Michelle a solid reputation in the area. She earned a Masters of Business Administration from the University of Dallas and a Bachelor's Degree in Business Administration from Flagler College. Michelle's diverse background in marketing and state tourism makes her a valuable member of the Missouri Conservation Heritage Foundation Board. Michelle lives in Branson, Missouri.
---
Mark Emert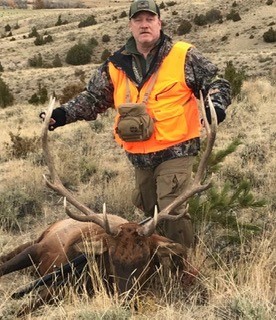 Mark Emert recently retired from the City of Helena Fire Department in Montana after over 35 years with the fire service. Mark began his fire service career in Missouri working his way through the ranks to the position of Fire Chief. He also served as a Canine Search Specialist with Missouri Task Force 1 Urban Search and Rescue. Mark graduated from Southern Illinois University-Carbondale with a Bachelor of Science in Fire Service Management and Marion Military Institute, Marion, Alabama, with an Associate of Arts in Liberal Arts Mark is enjoying his new position as Hunting Lead at the Bass Pro Shops/Cabela's in Hazelwood where he is responsible for the Firearms, Hunting, and Archery departments. Mark is an avid hunter and fisherman pursuing both small and large game in many states across the country. His skills and passion for the outdoors have allowed him to assist others to be successful in their pursuits as a hunting guide. Mark is the owner/guide of Deep Creek Guide Service in Chesterfield, Missouri. He is also a hunting guide for Whitetail Xtreme Hunts in Gravity, Iowa. Mark has a passion for the great outdoors and upholding the traditions of conservation and public education. He is extremely dedicated to conservation and can think of no better way to return a small part of what mother nature has so overwhelmingly provided. He is a proud member of the National Rifle Association, National Wild Turkey Federation, Ducks Unlimited and Rocky Mountain Elk Foundation. Mark lives in the St. Louis area and enjoys spending time with his parents and daughter Jessica.
---
Carroll Wilkerson, Ex-Offico Advisor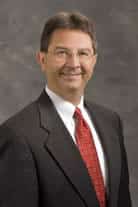 Carroll Wilkerson is both co-founder and Senior Wealth Advisor at WR Wealth Planners, a financial planning firm in Columbia, Missouri. He has been a financial advisor for 35 years. Mr. Wilkerson received a bachelor's degree in Fish and Wildlife Management from the University of Missouri in Columbia in May of 1984. Upon graduation, he worked for the Department of Conservation at the Fountain Grove Conservation Area. He began his career with Waddell & Reed in August of 1985 in Kansas City, and earned the Certified Financial Planner™ certification in November 1993.Since, he co-founded WR Wealth Planners and strives to offer superior financial planning to the mid-Missouri community. Mr. Wilkerson has always been passionate about the outdoors. He is an avid hunter, especially of white tail deer. Some of his most enjoyable days are spent in northeast Missouri on the family farm observing and hunting deer. He has been very active in the past with Boy Scouts of America and served as an Assistant Scoutmaster with Troop 6 in Columbia. He assisted each of his three sons in obtaining the rank of Eagle Scout. He is also an active supporter of Ducks Unlimited. He and his business partner were the main sponsor of the Women for Wetlands program in Columbia for several years. Mr. Wilkerson is also a member of the NRA and the Conservation Federation of Missouri. He and his wife Judy have been married over 30 years and have 5 children: Ryan, Eric, Adam, Kelly, and Ashley.
---
Mark L. McHenry, Ex-Officio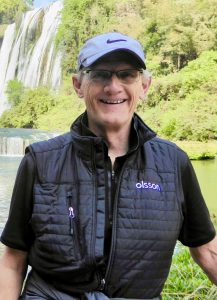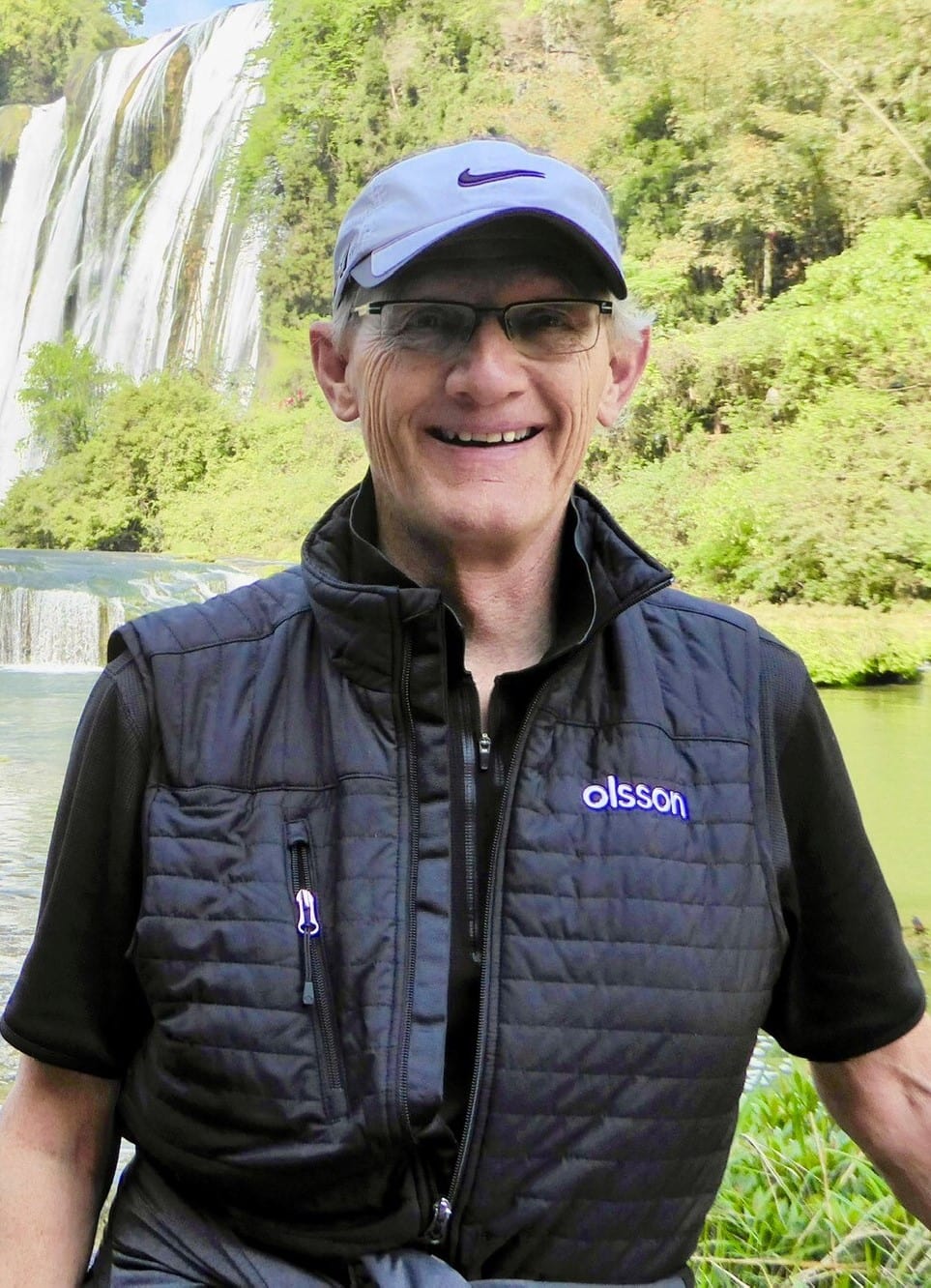 Mark L. McHenry currently serves as Secretary of the Missouri Conservation Commission.  Mr. McHenry was appointed by the Governor to the Commission in 2019.  He grew up in central Iowa and spent many summers as a child roaming outdoors, which directly resulted in an entire career revolving around nature and conservation. He has over 44 years of experience in the Parks and Recreation field, retiring from the City of Kansas City Parks and Recreation Department, where he served as Director from 2003-2018. He is currently a Business Consultant with Ochsner Hare & Hare, the Olsson Studio. Mr. McHenry also serves as a member of the National Recreation and Parks Association, American Academy for Park and Recreation Administration, Missouri Parks and Recreation Association, and the Southwest Parks and Recreation Training Institute. He holds a Bachelor of Science in Park Management from Texas Tech University and a Master of Public Administration from the University of Missouri-Kansas City.
---
Sara Parker Pauley, Ex-Officio

Sara Parker Pauley has served as the ninth Director of the Missouri Department of Conservation since its formation in 1937. The Missouri Conservation Commission announced Pauley's selection effective November 1, 2016.
A native of Columbia, Pauley received both her law degree and bachelor's degree in journalism from the University of Missouri – Columbia, and did post-graduate studies in Australia as a Rotary Fellow. She previously served as Director of the Missouri Department of Natural Resources since 2010. She worked as project manager for D.J. Case & Associates, a natural resources communications firm, and as a deputy director for the Missouri Department of Natural Resources. She was an instructor at the University of Missouri's School of Natural Resources, teaching a course in natural resource policy and administration.
Pauley began her professional career as a Policy Analyst with the Missouri Department of Conservation from 1993-1996. Over the years, though her career path varied, it has never strayed far from her personal desire to be engaged in the stewardship of Missouri's natural resources.