Robert "Bob" Fry, President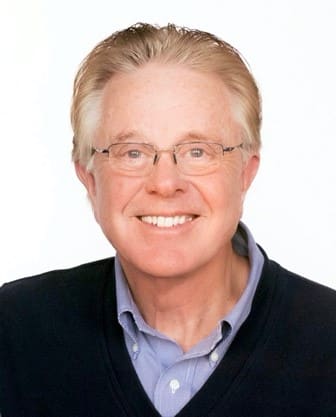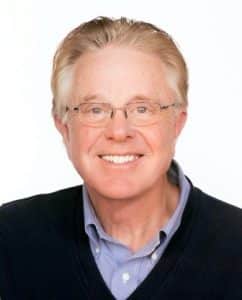 Dr. Robert 'Bob' Fry graduated from the University of Missouri at Kansas City School of Dentistry. Bob served as a Captain in the US Army from 1973-1975.  From 1975-1977 he attended the University of North Carolina where he received his Master of Science (MS) degree in Orthodontics.  In 1977, Bob began his private practice of orthodontics in the Kansas City area. He is involved in local, national, and international charity efforts. He served as a member of several international medical teams, taking him to countries such as Haiti, Russia, Honduras and India. Bob's love of conservation inspired him to build a family retreat, DuckHorn Lodge in Urich, MO. Like most family retreats, DuckHorn Lodge sat empty 95% of the time. The Fry family thought that was poor stewardship and decided to share this wonderful property with others. Therefore, DuckHorn Outdoors (DO (MO, 501-c-3 charity) was established in 2013.  DO started its first charity events for youth with the mantra, "Get people unplugged and outdoors." The focus broadened to include events for veterans, first responders, women, as well as physically and mentally disabled individuals. The DO vision is to provide life-changing outdoor. The first year DO provided free activities for 22 participants and programming continues to grow each year.  In 2022, DO held over 50 events serving more than 2500 folks. BTW, DuckHorn Lodge is now busy approximately 300 days/year. DO was awarded the Conservation Organization of the Year in 2021 by the Conservation Federation of Missouri (the oldest and largest conservation organization in Missouri). Bob was awarded the Pinnacle Award by the Johnson County Library Foundation for Advocacy and Public Engagement and was named the Olathe Citizen of the Year by the Olathe Chamber of Commerce. Fry Orthodontics was presented the Kansas Award for Excellence, the highest-ranking award for excellence in business.  Bob currently serves on the University of Missouri Board of Curators.  Bob resides with his wife, Mary, in Greenwood, MO. They have been married since 1970.
---
Corey Carter, Vice President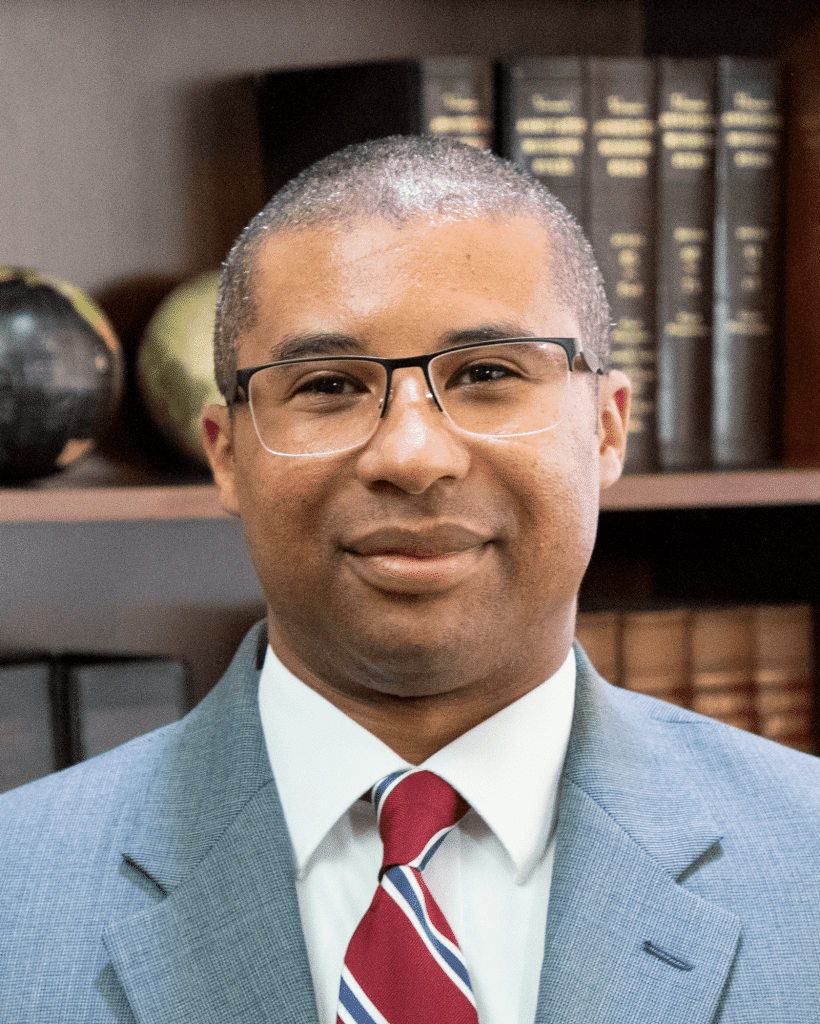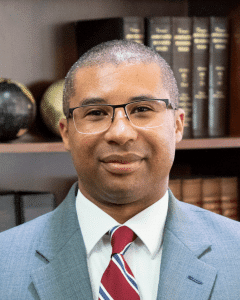 Corey Carter currently serves as a Municipal Court Judge for the City of Kansas City, Missouri.  Corey was appointed to the bench in 2015. Prior to his appointment to the bench, Corey served as an Assistant Prosecuting Attorney for 10 years with the Clay County Prosecutor's Office, prosecuting felony cases. He holds a Bachelor's degree in Political Science (1999) and a Law Degree (2003) both from the University of Missouri – Columbia. He moved to the Kansas City Area after law school to accept the position with the Clay County Prosecutor's Office. Corey, originally from Columbia, Missouri, grew up spending lots of time in the outdoors, fishing, hunting, hiking, biking, and playing sports. He attributes his love for the outdoors to his Grandfather and Father who got him into fishing, hunting, and boy scouts as a child. When Corey is not at work, he loves to spend time with his family, spending time outdoors with his son, following Mizzou sports, and watching the Chiefs. In addition to his personal activities, Corey volunteers as staff member with The American Legion's Missouri Boys State and serves on the board for The Kansas City Missouri Assessment and Triage Center, an area crisis center for mental health and substance use. Corey is a member of the Missouri Bar Association, Kansas City Metropolitan Bar Association, Jackson County Bar Association, and Clay County Bar Association.
---
Will Coates, Secretary/Treasurer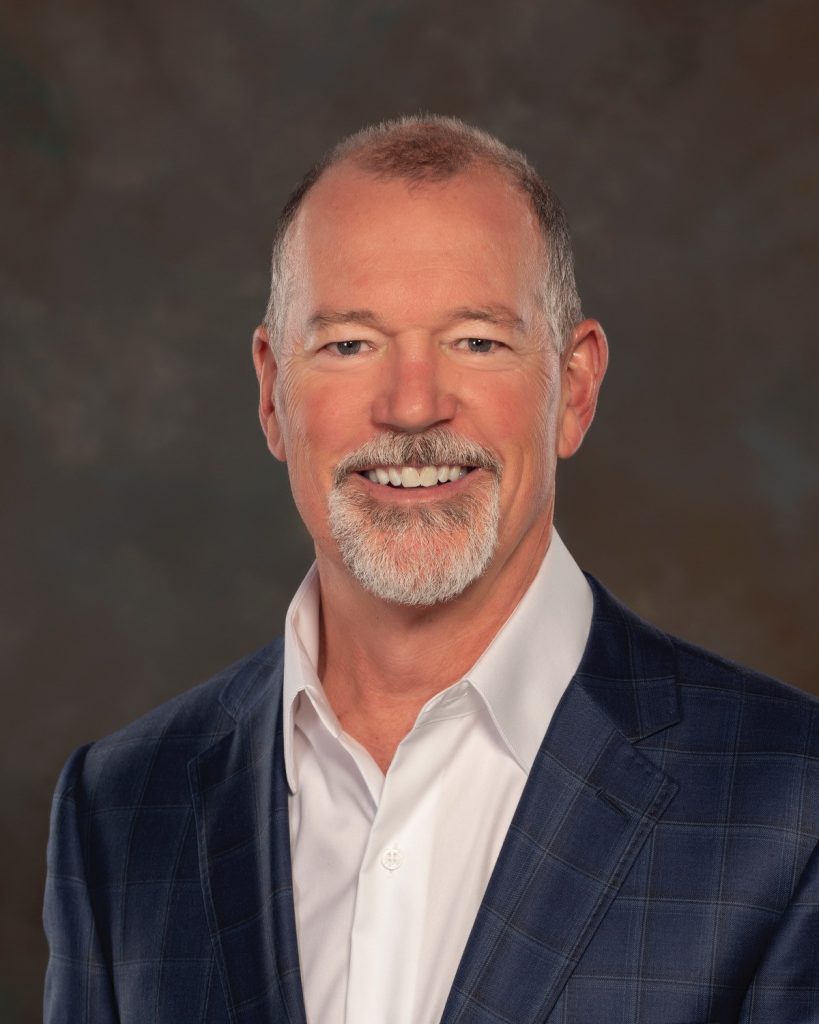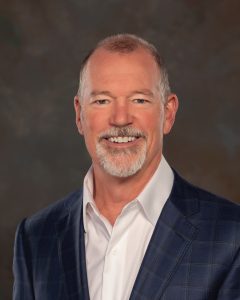 Will was the former CEO and co-owner of Billy Goat Industries of Lee's Summit, MO.  Billy Goat is the leading designer and manufacturer of specialty outdoor power equipment.  Will and his brother, Drew, oversaw growth of the business some five-fold since joining the business in the early 1990s. Will received a Master's in Business Administration from the University of Texas.  He served as president of Billy Goat from 1994 to 2015, when Drew and he opted to sell the business to Briggs & Stratton Corp., the world's largest manufacturer of air-cooled engines.  Will stayed on to oversee the transition from private to public company and to preserve the culture and passion that contributed greatly to the company's success.  His primary activities were in business and new product development.  He retired from Billy Goat in July 2018 after 26 years in the business but remains active in other partnerships. Will has served on area boards, including Summit Bank of Kansas City (Chairman 2012 – 2014), St. Luke's East Hospital Advisory Board, Lee's Summit Economic Development Council (incoming Chairman FY 2023) and Velocity, a supporter of the local entrepreneurial ecosystem.  He was also involved with a fuel-metering technology startup in Raytown, MO.  He credits much of his personal growth and leadership style to his membership in Young Presidents Organization (YPO). Originally from the hill country of Texas, Will and his bride of 33 years, JJ, proudly call Missouri home.  Together, they enjoy volunteering in the community, traveling, socializing with friends, and spending time with their children and grandchildren.  In addition to volunteering, Will enjoys every moment he can improving the habitat and hunting at his Osceola area property, boating at the Lake of the Ozarks, and bicycling.
---
Board Members
Rudy Chelednik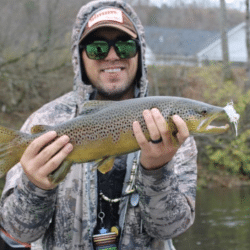 Rudy Chelednik is originally from Pittsburgh, Pennsylvania and graduated from the United States Military Academy at West Point in 2011 with an undergraduate degree in Environmental Engineering. He served 12 years as an Engineer Officer in the United States Army and attained a Masters Degree in Engineering Management from Missouri University of Science and Technology. Currently, he is the owner of Ozark Hills Anglers, LLC,  a full-service guiding company dedicated to providing anglers with the best possible experience on the water. Chelednik is a fly fishing guide on the White River in Cotter, Arkansas. He is passionate about the conservation of our waterways as clean water provide both recreation and a livelihood for his friends and family. The waterways of Missouri directly affect his business and he's committed to maintaining our watersheds for future generations.
---
Brian Durham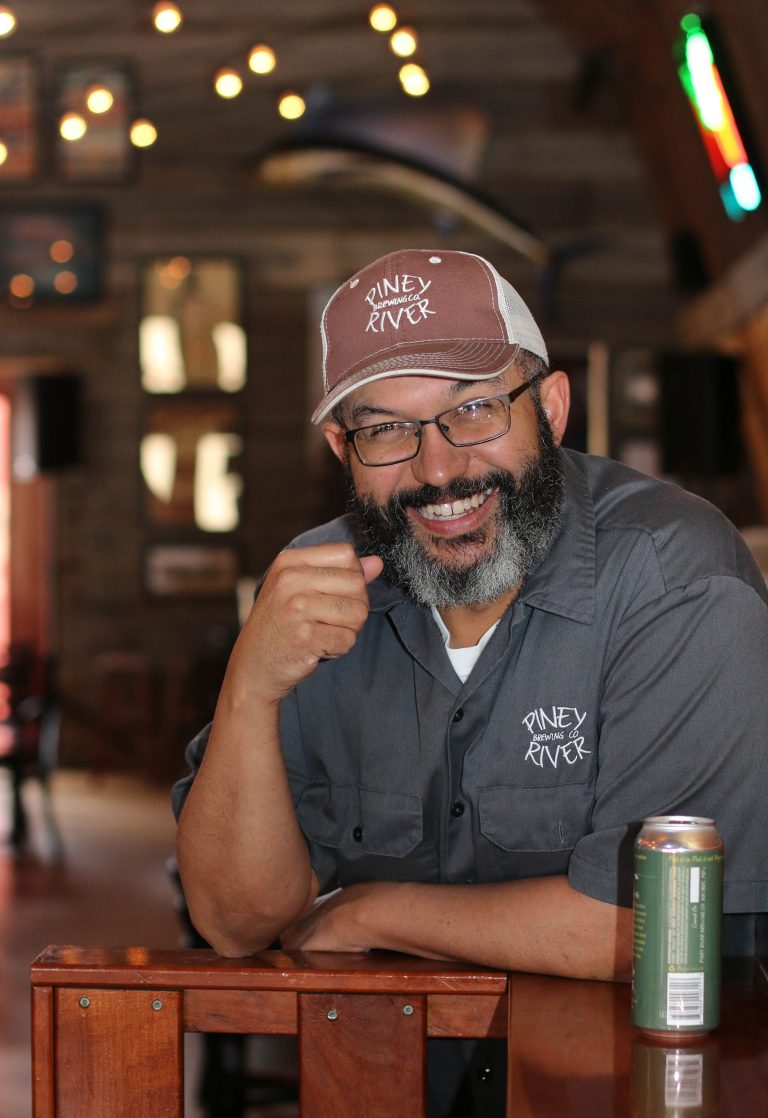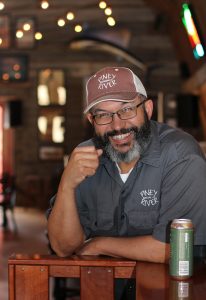 Brian Durham moved to the Ozarks in 1995 after graduating from Eastern University in St. David's, PA with a degree in accounting. He managed operations at Grace Manufacturing, an agriculture manufacturing company in Texas County, that he now owns with his wife, Joleen. Brian also has an MBA from Missouri State University. He owns and operates a beef cattle farm and Piney River Brewing Company, an award-winning craft brewery established in 2010, on his 160-acre farm in Bucyrus. He's a member of the National and Missouri Beef Cattlemen's Associations, the Brewer's Association, and the Missouri Smallmouth Alliance.  Brian has served on the board of the Houston Education Foundation. Brian is an avid waterfowl, deer and turkey hunter with his son, Andy, and the entire family enjoys fishing together for trout and Smallmouth bass and floating Ozarks streams.
---
Jessica Hayes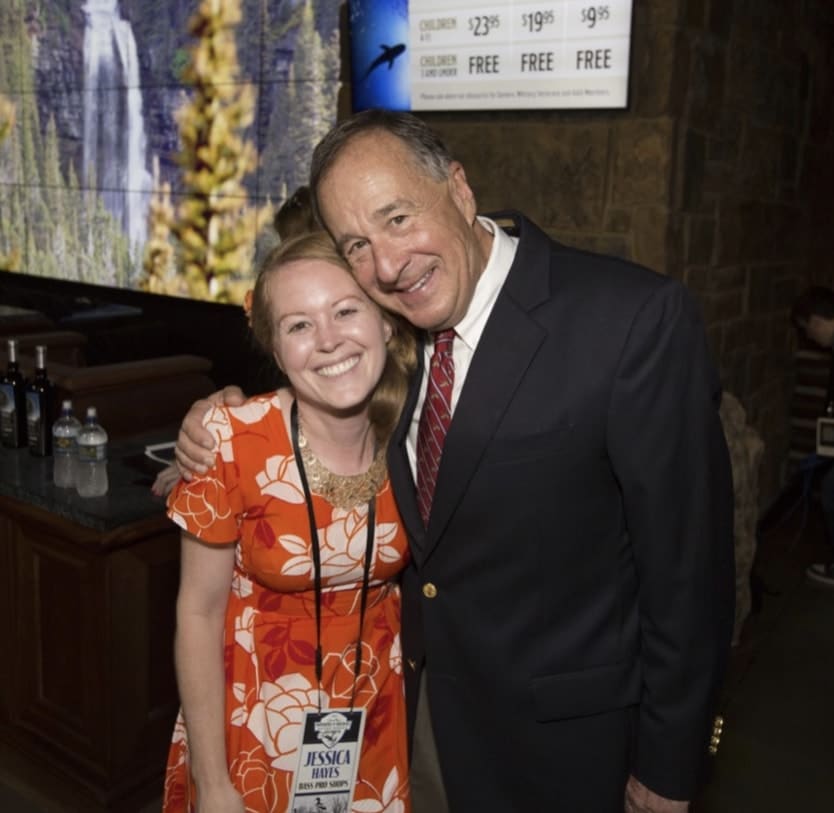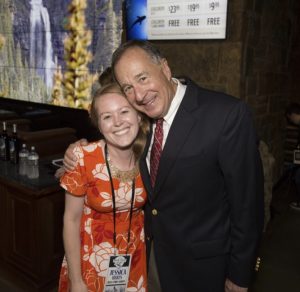 For nearly two decades, Jessica Hayes has lead conservation advocacy and efforts of outreach across the nation with focus of initiative in the state of Missouri in collaboration with governmental agencies, the private sector, and grass-root organizations to bring new audiences and those that would otherwise not have the opportunities, experiences of recreational sporting instruction and education. In 2009 Jessica spear-headed the First Bass Pro Shops Outdoor Days programming in the state of Missouri and currently serves as the director of the series of overnight camping initiatives that spans internationally and has reached hundreds of thousands of youth and families with offerings of free-of-charge fishing, shooting, archery, paddling and other conservation and outreach skill participations. With partners of the US Army Corps of Engineers, Jessica steer-headed projects in 2013 that allowed disabled youth the opportunity of fishing involvement that then evolved into the following year's first Bass Pro Shops Fishing Dreams event, now encompassing programming for Wounded Warriors and First Responders across the nation that Jessica manages; four annually take place at venues in the state of Missouri. In 2014 Jessica worked on behalf of Bass Pro Shops as a sitting committee member of the American Outdoor Recreation Roundtable to host the First in the Nation, Governor's Capitol Campout, paired with an additional open to the general public, free-of-charge outdoor festival; urging venue in Missouri-after fulfillment, the event programming brought accolades to the state and entities therein gaining acclaim with the Coleman Award granted to the then sitting Governor – the event continues with leadership by Jessica on behalf of Bass Pro Shops, bringing partnership with the Governor's OA, Department of Natural Resources, and Mo State Parks. Jessica is currently a board member of the James River Basin Partnership Committee, the Conservation Federation of Missouri's Outdoor Action Committee, and serves as a member and liaison with many other outdoor and community-based organizations including the National Law Enforcement Committee that hosts the largest US First Responder Recognition event that resides venue in the Ozarks which Jessica advocates and encourages to remain within the great state of Missouri for future years to come. Jessica is a devoted supporter of MDC and the work MCHF fulfills and has been actively involved in assisting with the MoNASP State Tournament for many years.
---
Michelle Herzan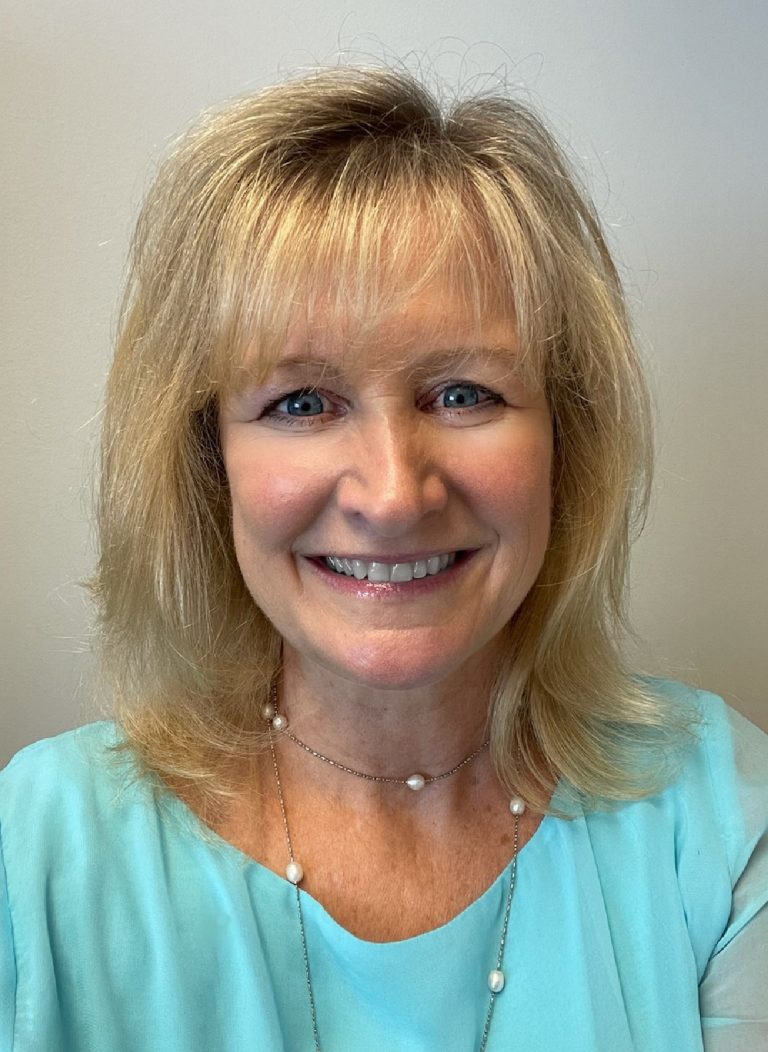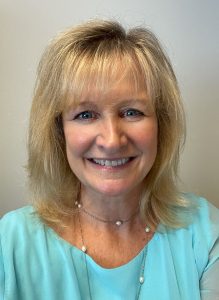 Michelle Herzan is the Marketing and Communications Manager for Springfield Remanufacturing Corporation where she creates marketing and communication plans, press releases and advertisements. She is the current Vice President and Co-chair for the Branson Lakes Area Tourism Community Enhancement District. She is also Chair of the Ownership Culture Committee and Secretary for the Christian Associates Board. Her past business, finance and event management experience with Silver Dollar City Attractions and Bavarian Village Resort, as well as her longevity in Southwest Missouri, have secured Michelle a solid reputation in the area. She earned a Masters of Business Administration from the University of Dallas and a Bachelor's Degree in Business Administration from Flagler College. Michelle's diverse background in marketing and state tourism makes her a valuable member of the Missouri Conservation Heritage Foundation Board. Michelle lives in Branson, Missouri.
---
Nick Littrell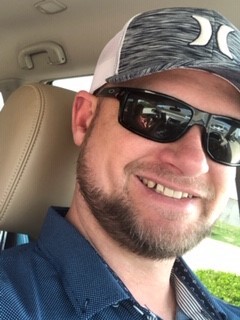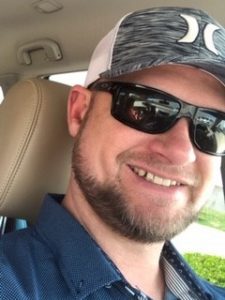 Nick Littrell graduated with honors from the University of Missouri with a degree in Criminal Justice. He is a manager for the Schnucks Company in Jefferson City and has been with the corporation for 22 years. Growing up in New Cambria, Macon County Missouri, Nick was raised on 2,200-acre farm full of quail, deer and rabbits and started hunting and fishing in his youth. He loved to go to the Chariton River to fish and roam the farm hunting with his birddog CJ.  It was during his youth that he fell in love with conservation. Nick currently lives along the Missouri River in Claysville with his 3 children. He enjoys passing his love for the great outdoors down to his children who are also nature and hunting enthusiast. His daughter is learning to shoot various guns and is also skilled with a bow.  Nick is a great addition to the board due to his long-term relationships in the community and devotion to conservation.
---
Deanna Mantle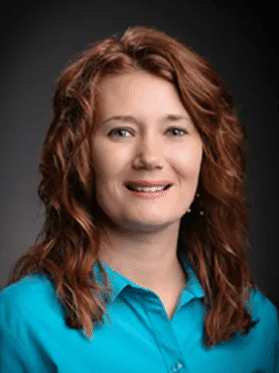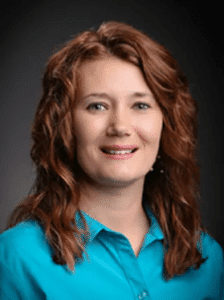 Dr. Deanna Mantle graduated from the University of Missouri at Columbia Sinclair School of Nursing. She obtained her Associates Degree in Nursing in 2008 from Columbia College, Columbia and immediately began working as an Intensive Care Nurse at Capital Region Medical Center of Jefferson City, Missouri. In 2015, she obtained her Doctor of Nursing Science from the University of Missouri at Columbia, Sinclair School of Nursing. Deanna began working as a hospitalist advanced practice provider at Capital Region Medical Center until 2020 when she also joined the Neurology Department providing both inpatient and outpatient services. During her nursing career, she has had the privilege to be involved in numerous committees to help lead and provide quality care to the community of which she serves. This included the Nursing Clinical Ladder Development, Wound Care committee, Intensive Care Shared Governance and most currently Capital Region's Stroke Care Committee and Credentialing subcommittee. She has led and organized several quality improvement projects. She received the image of nursing award in 2010. Outside of her love for medicine, Deanna enjoys her time outdoors with a passion for hunting. Deanna grew up in Frankenstein, Osage County, Missouri, and spent a large portion of her youth gun hunting deer, turkey, rabbit, and squirrel with her father as well as mushrooms when the turkey were not cooperating. In 1999, she married her husband, Gary, an avid gun and bow hunter of small and large game, who taught her how to bow hunt. Together they enjoy the great outdoors and have shared this love with their two sons. Additionally, Deanna has shared her passion for archery and conservation with the children of her community. In 2014, she became a certified National Archery in Schools instructor and assisted with the training, fundraising, and startup of the NASP program at St Mary's Catholic School in Frankenstein, Missouri, as well as organized and lead the training of the Immaculate Conception Catholic School in Loose Creek, Missouri, NASP program. Both programs are still active today.
---
Nathan "Shags" McLeod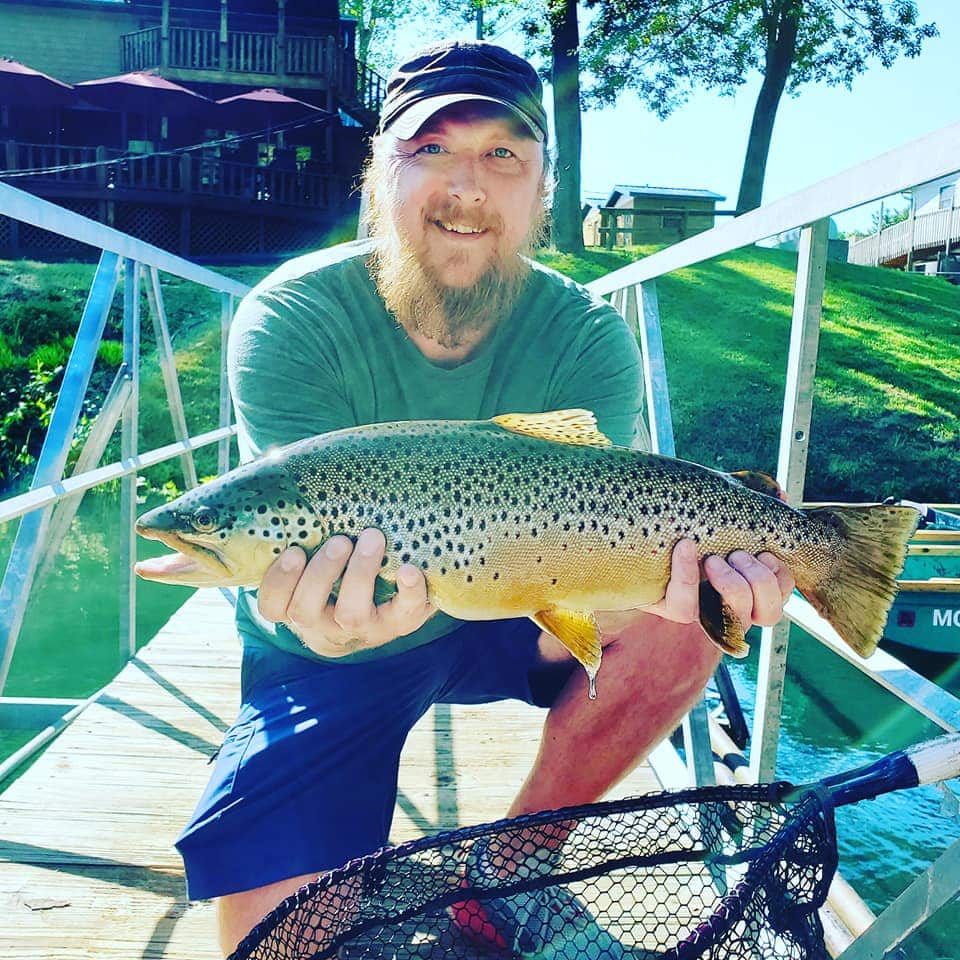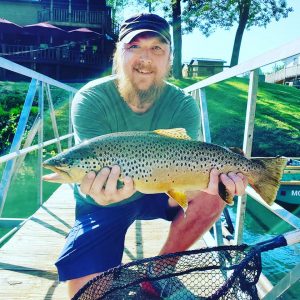 Nathan "Shags" McLeod grew up in the Pacific Northwest fishing the Columbia River and its tributaries for Chinook Salmon, Steelhead, Cutthroat trout and Sturgeon. He'd spend the fall hunting the hills of the Oregon Coast for Blacktail Deer and Roosevelt Elk. He went on to play college basketball in Minnesota for Concordia University. Graduating with a BA degree in Public Relations while trying to fish all of the 10,000 lakes Minnesota had to offer. After graduation he chased his dream of working in radio to Mid-Missouri. The last 15 years have been spent building a passionate and loyal Mid-Missouri fan base who love both a good laugh and conservation within the state. He's brought his love for the outdoors to the masses through his radio show The 96.7 KCMQ Morning Shag and has become a spokesperson for conservation in the state of Missouri and beyond.
---
Regina "Gina" Meyer
Regina "Gina" Meyer is the Senior Vice President, Director of Human Resources and Public Relations at Mid America Bank. She is responsible for the execution of the bank's marketing design priorities, workforce planning, employee relations, compensation and benefits management. Meyer has a wide range of experience in the banking industry which includes investments, information technology, and marketing. She received a Bachelor of Science in Business Administration from Columbia College, a Graduate of MBA School of Bank Management and Graduate School of Banking, Human Resources, University of Madison, WI. In addition to her professional experience, Meyer volunteered her time by serving as Secretary of the Home & School Board, was an active member of the National Catholic Youth Conference in Osage County and Co-Chair of Project Graduation in 2022. Meyer has a strong interest in preserving Missouri's natural resources. She and her family spend much of their summer weekends camping, kayaking, boating, and fishing the Gasconade River. She and her husband own 70 acres in Maries County, which they work to preserve the natural habitat while increasing the nutrients available for healthy and thriving wildlife. They have two teenage daughters that both participated in MoNASP from elementary into their high school years. She continues to encourage and support youth hunting, fishing, and archery programs. MCHF is an organization that Meyer has followed for a couple of years, and admires the work being done to preserve Missouri's natural resources and growing conservation partners. She supports MCHF in protecting Missouri's natural resources and values the work being done in preserving and raising funds for the various service areas
---
Raymond "Ray" T. Wagner, Jr.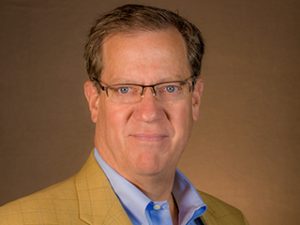 Ray Wagner is the Senior Vice President of Global Government and Public Affairs for Enterprise Holdings Inc. Wagner oversees global government and public affairs programs for Enterprise and works to build relationships with local, state, national and international officials. He also manages the company's legislative agenda throughout North America and Europe, and works to ensure that customers are well represented. Enterprise Holdings operates – through an integrated global network of independent regional subsidiaries and franchises – the Enterprise Rent-A-Car, Alamo Rent A Car and National Car Rental brands, as well as more than 10,000 fully staffed neighborhood and airport locations in 100 countries and territories. Enterprise Holdings is the largest car rental company in the world, as measured by revenue and fleet. In addition, Enterprise Holdings is the most comprehensive service provider and only investment-grade company in the U.S. car rental industry. The company and its affiliate Enterprise Fleet Management together offer a total transportation solution, operating 2 million vehicles throughout the world. Prior to joining Enterprise, Wagner worked in various capacities at the state level, serving as the General Counsel for the Missouri Department of Revenue and the Chief Legal Counsel for Missouri Governor John Ashcroft. Following law school, he also served as a Law Clerk for then-Chief Justice Andrew Jackson Higgins of the Missouri Supreme Court. From 1991 to 1993, Wagner was the Director of the Missouri Department of Revenue. He was also the Director of the Illinois Department of Revenue from 1993 to 1995. In 1995, Wagner joined Enterprise, where he created and oversaw the company's government and public affairs programs. The Enterprise government affairs program now has professional team members in St. Louis, Sacramento California, and Washington DC, as well as the United Kingdom, France, Germany, Spain and Belgium.  Over the course of his Enterprise career, Wagner has led efforts on many business community and industry reforms and initiatives on behalf of the customers of Enterprise. Wagner has been an active member of the community, serving as an Adjunct Professor of Law at Washington University School of Law in St. Louis since 1993. For six years, he served as the Municipal Judge for the City of Ballwin. He has also served as a board member for the St. Patrick's Center, the Foster & Adoptive Care Coalition, the Regional Chamber, the Greater St. Louis Boy Scouts Council, the Cardinal Glennon Foundation, Ursuline Academy and St. Louis University High School. Today, Wagner is on the Board of Directors for the U.S. Chamber of Commerce, and the Board of Associated Industries of Missouri. Wagner was nominated by President George W. Bush to be a member of the IRS Oversight Board in 2003. He was confirmed by the U.S. Senate the same year and again three years later upon his reappointment by the President, serving on the board as a member and former Chairman for 10 years. Wagner is a recipient of the 2013 Russell Bruno Award for outstanding leadership in the auto rental industry. He also received the University of Missouri-Kansas City School of Law Alumni Achievement Award in 2015 for creating legislation requiring hospitals to report hospital-acquired infections to Missouri's state health department. This legislation was the first of its kind in Missouri and later influenced similar laws to be passed in 35 states. Wagner's true advocation, however, is the outdoors.  He grew up with horses and hunting dogs. He is an avid lifetime hunter, fisherman, shooter, and hiker in the Missouri outdoors. He is active in Ducks Unlimited, Quail and Pheasants Forever, to name a few. He owns a property in Warren County where he enjoys the outdoors, and he is a part-owner of a duck club in St. Charles County. Wagner earned a bachelor's degree in 1981 and an MBA in 1984 from St. Louis University. He also completed his J.D. law degree in 1985 from University of Missouri-Kansas City School of Law and his Master of Laws-Taxation (LL.M.) degree in 1993 from Washington University School of Law. Ray and his wife, Ann, have three grown children, two of whom are married, and two grandchildren.
---
Carroll Wilkerson, Ex-Officio Advisor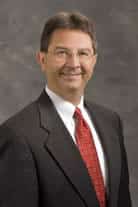 Carroll Wilkerson is both co-founder and Senior Wealth Advisor at WR Wealth Planners, a financial planning firm in Columbia, Missouri. He has been a financial advisor for 35 years. Mr. Wilkerson received a bachelor's degree in Fish and Wildlife Management from the University of Missouri in Columbia in May of 1984. Upon graduation, he worked for the Department of Conservation at the Fountain Grove Conservation Area. He began his career with Waddell & Reed in August of 1985 in Kansas City, and earned the Certified Financial Planner™ certification in November 1993.Since, he co-founded WR Wealth Planners and strives to offer superior financial planning to the mid-Missouri community. Mr. Wilkerson has always been passionate about the outdoors. He is an avid hunter, especially of white tail deer. Some of his most enjoyable days are spent in northeast Missouri on the family farm observing and hunting deer. He has been very active in the past with Boy Scouts of America and served as an Assistant Scoutmaster with Troop 6 in Columbia. He assisted each of his three sons in obtaining the rank of Eagle Scout. He is also an active supporter of Ducks Unlimited. He and his business partner were the main sponsor of the Women for Wetlands program in Columbia for several years. Mr. Wilkerson is also a member of the NRA and the Conservation Federation of Missouri. He and his wife Judy have been married over 30 years and have 5 children: Ryan, Eric, Adam, Kelly, and Ashley.
---
Ken Babcock, Ex-Officio Advisor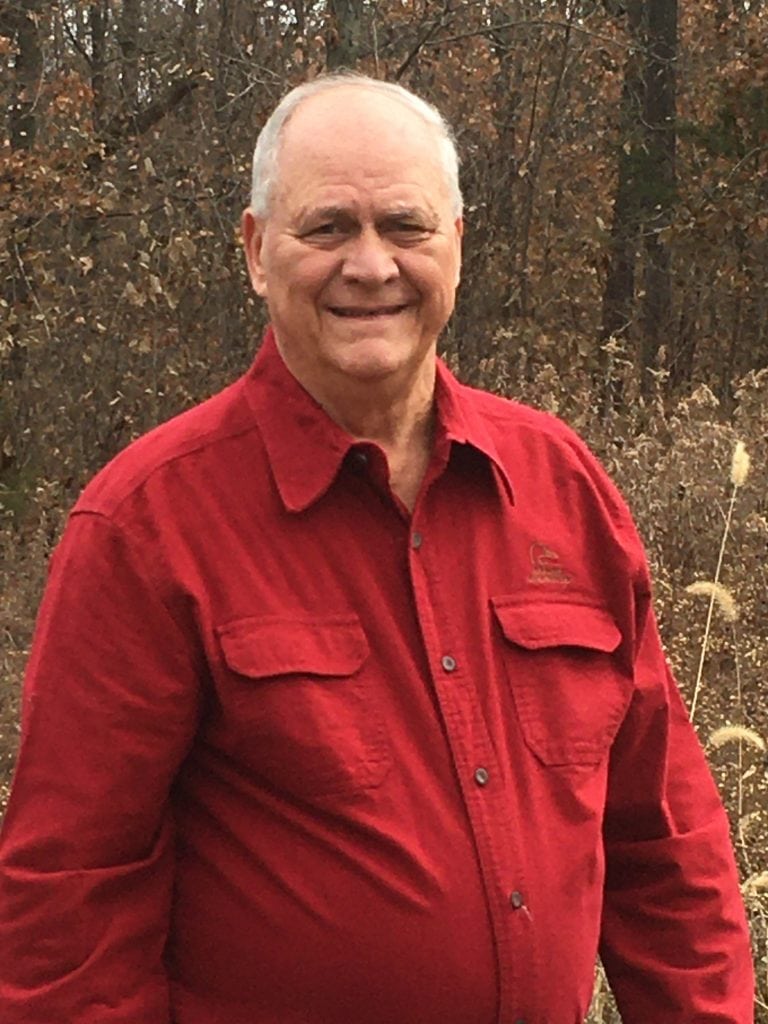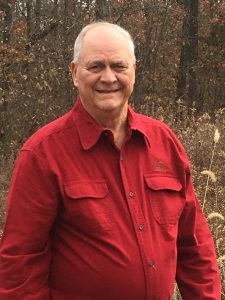 Ken Babcock of Jamestown worked for the Missouri Department of Conservation from 1970 through 1997. He worked as a waterfowl research biologist, Assistant Chief and Division Chief of Wildlife Division, and Assistant Director from 1989-1997. After retiring from MDC, Ken went to work for Ducks Unlimited retiring in 2013 as Senior Director of Conservation. After retiring, he moved back to Missouri. He is a life member of the Conservation Federation of Missouri, a member of the National Wild Turkey Federation and a member of The Wildlife Society for more than 50 years. During his career he was actively involved with the Association of Fish and Wildlife Agencies, Midwest and Southeast Associations of Fish and Wildlife Agencies, Mississippi Flyway Council and Technical Section, The Wildlife Society and served on the Corps of Engineers Environmental Advisory Board.
---
Mark L. McHenry, Ex-Officio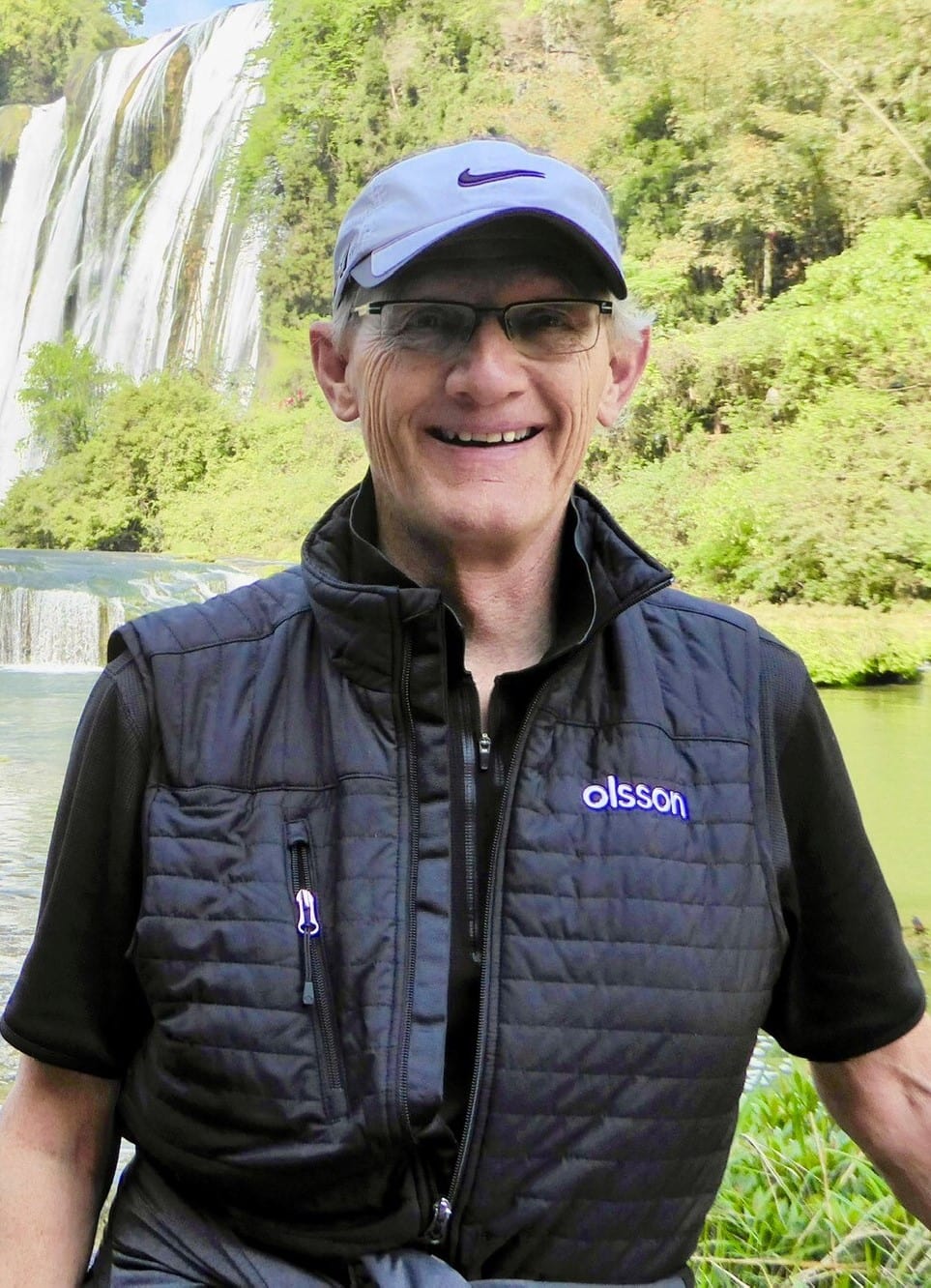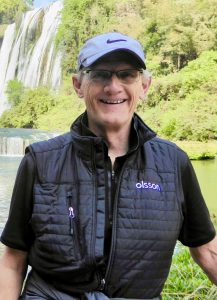 Mark L. McHenry currently serves as Secretary of the Missouri Conservation Commission.  Mr. McHenry was appointed by the Governor to the Commission in 2019.  He grew up in central Iowa and spent many summers as a child roaming outdoors, which directly resulted in an entire career revolving around nature and conservation. He has over 44 years of experience in the Parks and Recreation field, retiring from the City of Kansas City Parks and Recreation Department, where he served as Director from 2003-2018. He is currently a Business Consultant with Ochsner Hare & Hare, the Olsson Studio. Mr. McHenry also serves as a member of the National Recreation and Parks Association, American Academy for Park and Recreation Administration, Missouri Parks and Recreation Association, and the Southwest Parks and Recreation Training Institute. He holds a Bachelor of Science in Park Management from Texas Tech University and a Master of Public Administration from the University of Missouri-Kansas City.
---
Sara Parker Pauley, Ex-Officio

Sara Parker Pauley has served as the ninth Director of the Missouri Department of Conservation since its formation in 1937. The Missouri Conservation Commission announced Pauley's selection effective November 1, 2016. A native of Columbia, Pauley received both her law degree and bachelor's degree in journalism from the University of Missouri – Columbia, and did post-graduate studies in Australia as a Rotary Fellow. She previously served as Director of the Missouri Department of Natural Resources since 2010. She worked as project manager for D.J. Case & Associates, a natural resources communications firm, and as a deputy director for the Missouri Department of Natural Resources. She was an instructor at the University of Missouri's School of Natural Resources, teaching a course in natural resource policy and administration. Pauley began her professional career as a Policy Analyst with the Missouri Department of Conservation from 1993-1996. Over the years, though her career path varied, it has never strayed far from her personal desire to be engaged in the stewardship of Missouri's natural resources.