Carroll Wilkerson, Chairman of the Board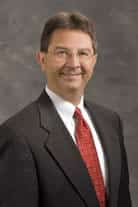 Carroll Wilkerson is a partner with Wilkerson & Reynolds Wealth Management and a Financial Advisor with Waddell & Reed, Inc. He was a financial advisor for the past 28 years. Mr. Wilkerson received a bachelor's degree in Fish and Wildlife Management from the University of Missouri in Columbia in May of 1984. Upon graduation, he worked for the Department of Conservation at the Fountain Grove Conservation Area. He began his career with Waddell & Reed in August of 1985 in Kansas City. In 1987, he moved to Columbia and established and managed the Waddell & Reed office. Since then Mr. Wilkerson held various positions with Waddell & Reed including Financial Advisor, District Manager and Division Manager. He received the Certified Financial Planner™ certification in November 1993. Mr. Wilkerson has always had a passion for the outdoors. He is an avid hunter, especially of white tail deer. Some of his most enjoyable days are spent in northeast Missouri on the family farm observing and hunting deer. He has been very active in the past with Boys Scouts of America and served as an Assistant Scoutmaster with Troop 6 in Columbia. He assisted and watched his three sons obtain the rank of Eagle Scout. He is also an active supporter of Ducks Unlimited. He and his business partner were the main sponsor of the Women for Wetlands program in Columbia for several years. Mr. Wilkerson is also a member of the NRA and the Conservation Federation of Missouri. He and his wife Judy have been married 25 years and have 5 children: Ryan, Eric, Adam, Kelly and Ashley.
---
Bruce Sassmann, President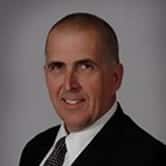 Bruce Sassmann and his wife, Jan, have restored the 120 acre Osage County Prairie Star Restoration Farm. Their efforts and energies since 2009 have earned them the MDC Private Land Services partnership award, the Missouri Quail Forever Aldo Leopold Award, the Missouri Wildlife Society G Andy Runge Award, and the Conservation Federation Wildlife Conservationist Award. They welcome a variety of individuals and groups to interact with the restored landscape. Bruce is retired from a century old family business. He was active on the city council of his community and continues to be part of the Meramec Regional Planning Commission. His undergraduate degrees are biology and chemistry. Bruce and Jan are life members of the Missouri Prairie Foundation, the Conservation Federation of Missouri and Quail Forever.
---
David Reynolds, Vice-President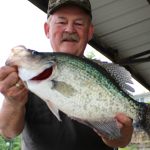 David Reynolds received a BS degree in Education and a Master's degree in Industrial Safety from University of Central Missouri (formerly Central Missouri State University) in Warrensburg, MO. He is a Certified Safety Professional (CSP) and worked with universities setting up and running two safety degree departments as well as managing the safety program at City Utilities of Springfield. Mr. Reynolds and his wife, Janice, have been married 42 years and have two daughters and one grandson. Mr. Reynolds was also involved in several short term mission trips, building 15 churches around the world, including in Brazil and Kenya, Africa. Mr. Reynolds formerly served seven years on the MCHF Board, including one term as President of the Board. He served on the Board of Directors for the Ozark Regional Land Trust, campaigned for a tax on soft drinks for funding of the Missouri Department of Conservation (MDC), served on the James River Watershed Committee, and spearheaded an effort that raised $150,000 to purchase 391 acres at Cedar Gap, Missouri, which was donated to MDC in the late 1990s. Mr. Reynolds completed the Master Naturalist program and is a certified Master Naturalist through MDC and the University Extension Service. Dave and Janice are also lifetime members of the Conservation Federation of Missouri.
---
Steven Bradshaw, Treasurer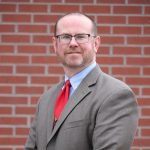 Steven W. Bradshaw grew up farming with his grandparents in Laclede County, on the family farm that he still owns and enjoys. Having the privilege of hunting and fishing at a young age, Mr. Bradshaw's love of the outdoors flourished.  In his teenage years Steven became an accomplished marksman in archery and competed in many area tournaments.  He received his Bachelor's Degree from College of the Ozarks, where he met his wife Shawnda.  They have been married 25 years and together have three daughters that have become outdoor enthusiasts, largely influenced by Steven's sharing his passion for boating, hunting and fishing. Over the last 20 years, Bradshaw's career developed in banking and he currently works as a Commercial Lender for Simmons Bank. Mr. Bradshaw is a member of the NRA, board member/treasurer of the Branson-Hollister Rotary Club and was excited when he was named the local Chairman for Missouri National Archery in Schools Program (MoNASP) State Tournament in Branson.  Because he enjoyed bowhunting in his youth, Steven saw MoNASP as a tremendous program and quickly took the opportunity to be involved.  With his involvement in MoNASP, Bradshaw felt honored to further invest in conservation by serving as a MCHF board member.
---
J. Miles Sweeney, Secretary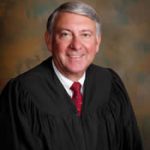 Miles Sweeney of Springfield practiced law from 1972 until 1984, when he was appointed Associate Circuit Judge by Governor Kit Bond. He was subsequently elected without opposition. In 1990, he was appointed Circuit Judge by Governor Ashcroft and has since been elected without opposition. He served 9 years as Presiding Judge of Greene County and was on the Presiding Judges Executive Committee. Miles is an ardent outdoorsman and an avid hunter and fisherman. He is excited to serve on the MCHF Board, saying of all his community service activities, this is the very kind of organization and cause he prefers.
---
Board Members
Ken Babcock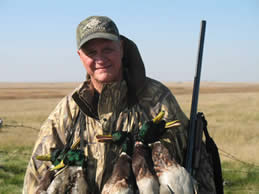 Ken Babcock of Jamestown worked for MDC from 1970 through 1997. He worked as a waterfowl research biologist, Assistant Chief and Division Chief of Wildlife Division, and Assistant Director from 1989-1997. After retiring from MDC, Ken went to work for Ducks Unlimited until recently retiring and moving back to Missouri. Ken readily said "yes" when asked if he would serve on the MCHF Board, and he has held the offices of Secretary, President, and Chairman. Ken is a member of the Association of Fish and Wildlife Agencies, Midwest and Southeast Associations of Fish and Wildlife Agencies, Mississippi Flyway Council and Technical Section, The Wildlife Society and the Corps of Engineers Environmental Advisory Board.
---
Denise Brown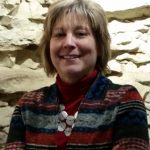 Denise Brown serves as the Executive Director for the Missouri Lawyer Trust Account Foundation. From June 2001 through April 2008, Ms. Brown served as General Counsel and Assistant Director overseeing policy development, outreach programs and capital improvements statewide for the Missouri Department of Conservation. She also served as primary negotiator for federal hydropower licensure proceedings. She served as staff attorney for the Missouri General Assembly from January 1997 through June 2001. Ms. Brown graduated from Drury University with a B.A. in Business Communications in 1987 and from the University of Missouri-Columbia School of Law in 1991.
---
Jeannie Chambers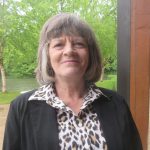 Jeannie Chambers grew up on a fifth generation farm in northeast Missouri. She received a B.S. in Nursing from Truman State University and a Master's in Nursing from SUNY at Buffalo, New York. She taught nursing at Truman State and University of Missouri, Columbia. She began her nursing career as an instructor in child health and spent 23 years in private practice at JCMG, Jefferson City, practicing adult oncology. She is a landowner and is active in the family cattle operation in northeast Missouri. She enjoys hunting and fishing and is a Life Sponsor of Ducks Unlimited and a member of the Conservation Federation of Missouri. She co-founded Columbia's Ducks Unlimited Greenwing Youth Program in 2003 and continues to serve as co-chair of the committee. For thirteen years she and her husband Glenn partnered to educate children and adults about the Missouri Department of Conservation's river otter restoration program in Missouri.
---
Russell Giron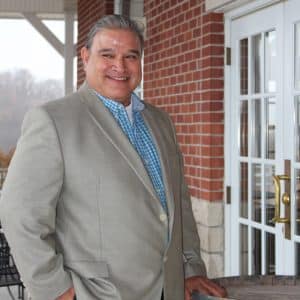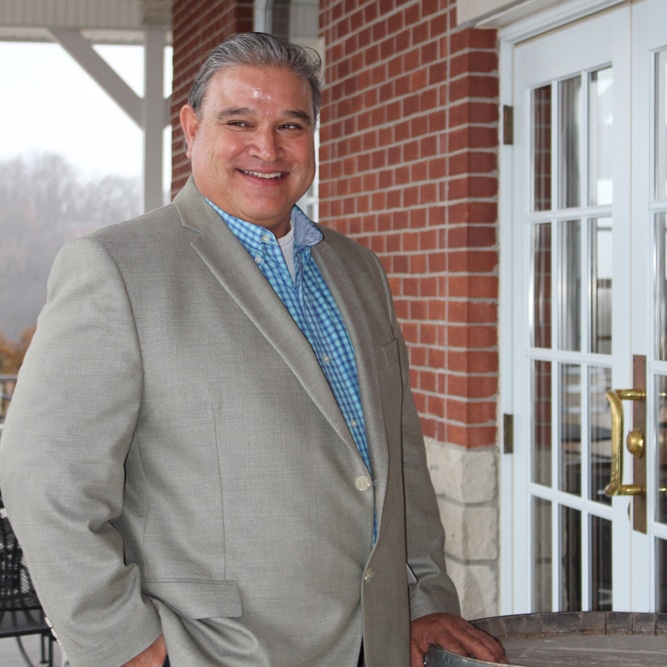 Russell Giron lives in Lee Summit, Mo. He grew up in New Mexico where he played football for his high school team, which won the state championship in 1977. He attended school at Eastern New Mexico University and New Mexico State University. He helped his parents build a trucking company in New Mexico from 1976 to 1986. He then moved to Kansas City in 1986 and started his own trucking company, which he still owns and operates today. Russell was active in the Boy Scouts of America with his son, Nathan. They went to Camp Bartle in Osceola, Mo. several years in a row. They lost their son in 2016 and started Nathan's Catch as a memorial fund. They work with James A. Reed Memorial Wildlife Area and MCHF to supply free fishing rods and tackle boxes to kids who attend the wildlife area's Family Outdoors Day in September. Their son love to fish, so they love to give kids the opportunity to fish with their own gear.
---
James E. (Gene) Gardner
Gene Gardner ha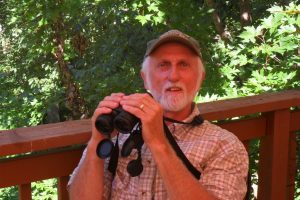 s 35years of experience in the conservation field. He has his bachelor's degree in Wildlife Management and his Master's in Vertebrate Biology. He served many roles while working for the Missouri Department of Conservation for over 18 years. These roles included Wildlife Diversity Chief, Wildlife Programs Supervisor, Policy Coordinator, and Wildlife Research Biologist. Prior to that he also worked as a Senior Environmental Specialist for the Missouri Department of Transportation, Associate Research Scientist for the Illinois Natural History Survey. In the past Gene served as Chair of the Missouri Bird Conservation Initiative, President of the Greenbelt Land Trust of Mid-Missouri, and Chair of the Missouri River Bird Observatory Board of Directors. Currently he is serving on the Awards and Forest Restoration Committee for the Conservation Federation of Missouri, Steering Committee for the Missouri Bird Conservation Initiative, and Migratory Bird Advisory Committee for MCHF. Gene and his wife Liz are fully enjoying retirement through traveling and seeking outdoor, cultural and culinary experiences world-wide. In Missouri they love canoeing, fishing, hunting, camping, outdoor cooking and birding with their family and friends.
---
Brian Durham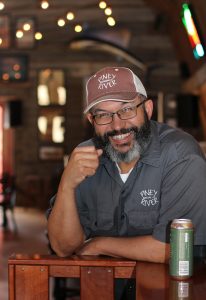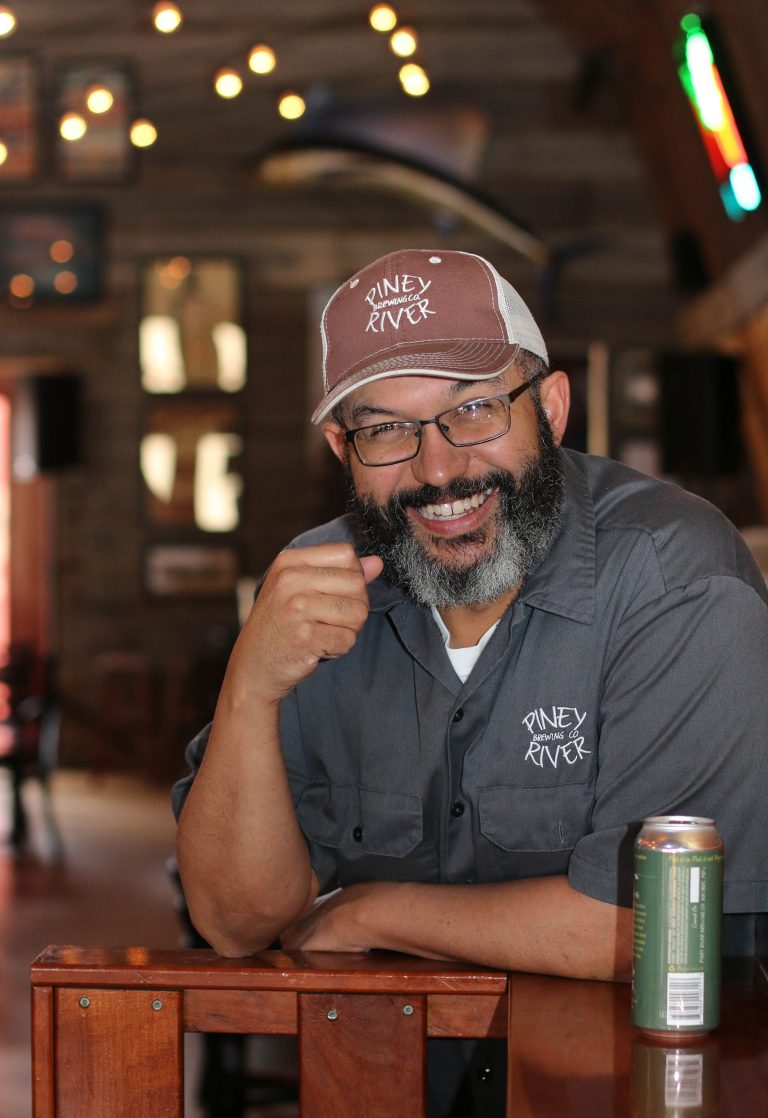 Brian Durham moved to the Ozarks in 1995 after graduating from Eastern University in St. David's, PA with a degree in accounting. He managed operations at Grace Manufacturing, an agriculture manufacturing company in Texas County, that he now owns with his wife, Joleen. Brian also has an MBA from Missouri State University. He owns and operates a beef cattle farm and Piney River Brewing Company, an award-winning craft brewery established in 2010, on his 160-acre farm in Bucyrus. He's a member of the National and Missouri Beef Cattlemen's Associations, the Brewer's Association, and the Missouri Smallmouth Alliance.  Brian has served on the board of the Houston Education Foundation. Brian is an avid waterfowl, deer and turkey hunter with his son, Andy, and the entire family enjoys fishing together for trout and Smallmouth bass and floating Ozarks streams.
---
Stephen Mowry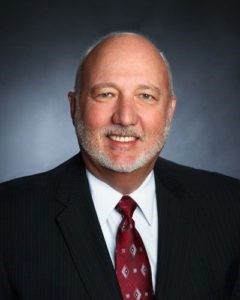 Mr. Mowry received his undergraduate and law degrees from the University of Missouri at Kansas City. He has been practicing since 1983 and is licensed in Missouri state and federal courts. Mr. Mowry has been named as a Missouri/Kansas "Super Lawyer" after a peer review survey to identify the top 5% of lawyers in Missouri and Kansas. He has also been named as one of the top attorneys for Missouri and Kansas by KC Magazine.  Mr. Mowry holds the "Preeminent" rating from peer reviews through Martindale-Hubbell. He is a current member of the Missouri Bar Association and the Clay County Bar Association and also works part time as a Clay County traffic prosecutor, working to ensure drunk drivers are fully prosecuted. Mr. Mowry concentrates his injury practice representing people hurt in work related accidents, motorcycle accidents and in automobile/semi-truck collisions. Mr. Mowry sits on the Board of Morningstar Development, a faith based, urban core not-for-profit. Mr. Mowry has been involved in leadership of several Missouri based conservation organizations, including Missouri Conservation Heritage Foundation, Missouri Prairie Foundation and the Missouri Bird Conservation Initiative.  Mr. Mowry is a founding member and legal advisor to the Sarah McCoy Foundation which provides college scholarships to northwest Missouri high school graduates.  Along with his wife Ann, Mr. Mowry also established Servant's Heart Outreach that provides clothing for Kansas City's homeless.  When not helping injured clients, Mr. Mowry enjoys spending time with his family and many different outdoor sports.
---
Don Bedell, Ex-Officio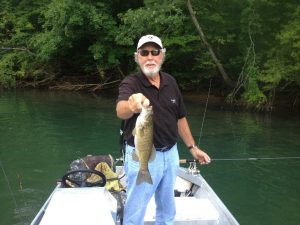 Don Bedell of Sikeston currently serves as Chair of the Missouri Conservation Commission.  Mr. Bedell was appointed by the Governor to the Commission in 2009 and was reappointed in 2015.  He is an accomplished businessman, avid conservationist, and enthusiastic sportsman. He is a Life Sponsor of Ducks Unlimited, a Life Member of Quail Unlimited, Inc., a Sustaining Member of the Conservation Federation of Missouri, a Diamond Sponsor of the National Wild Turkey Federation and a Life Member of Safari Club International. He holds a Bachelor of Science in Agriculture and a Master of Science in Animal Nutrition with a double minor in biochemistry and wildlife.
---
Sara Parker Pauley, Ex-Officio

Sara Parker Pauley has served as the ninth Director of the Missouri Department of Conservation since its formation in 1937. The Missouri Conservation Commission announced Pauley's selection effective November 1, 2016.
A native of Columbia, Pauley received both her law degree and bachelor's degree in journalism from the University of Missouri – Columbia, and did post-graduate studies in Australia as a Rotary Fellow. She previously served as Director of the Missouri Department of Natural Resources since 2010. She worked as project manager for D.J. Case & Associates, a natural resources communications firm, and as a deputy director for the Missouri Department of Natural Resources. She was an instructor at the University of Missouri's School of Natural Resources, teaching a course in natural resource policy and administration.
Pauley began her professional career as a Policy Analyst with the Missouri Department of Conservation from 1993-1996. Over the years, though her career path varied, it has never strayed far from her personal desire to be engaged in the stewardship of Missouri's natural resources.