Kevin Roper, Executive Director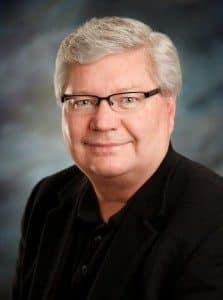 Kevin Roper worked the last 35 years in Memphis, Nashville, and Washington D.C. in retail, healthcare, and higher education, having previously served as the president of the Methodist Le Bonheur Healthcare Foundation, and as the Executive to the President for Government Relations for The University of Memphis. His background includes strategic planning, fundraising, alumni affairs, capital campaigns, planned giving, marketing, business development, clinical research, workforce development, government relations, and public policy. He was involved in the development, planning, and execution of over $600 million in programs in the private and public sectors for philanthropic and government funding of programs locally and nationally. Mr. Roper holds an undergraduate and graduate degree from the University of Memphis and has held adjunct teaching and research positions at the University of Memphis and Vanderbilt. He spoke at a number of professional national and regional conferences including The Association of Fundraising Executives, The Association of Healthcare Philanthropy and The Council for Economic Education.
---
Jan Syrigos, Program Coordinator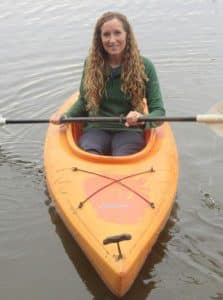 Jan Syrigos facilitates and organizes foundation programs, and assists the Executive Director in administration. She also contributes to communications and marketing, oversees logistics for the board, grant writing and office management.
She previously worked for the Missouri Department of Conservation as a Naturalist at Runge Conservation Nature Center and most recently as a Special Programs Coordinator with the Policy Coordination Unit. She holds a B.S. from the University of Missouri in Forestry Management with an emphasis in Interpretation/Education. Over the last 8 years, Jan and her family have operated their own environmental education company which serves teachers, leaders and students in the Midwest.
Jan, her husband George and daughter live north of Jefferson City and enjoy canoeing, kayaking, hiking and making music together.
---
Cynthia Hawcroft, Database Administrator/Fundraising Associate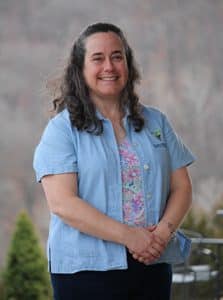 Cynthia Hawcroft earned a degree in biology from Baylor University and a master's degree in aquaculture from Auburn University. She worked as an environmental scientist for Franklin Associates, an environmental consulting firm in the Kansas City area. Together with her husband, Bart, she managed an aquaculture facility in South Carolina. With additional experience in database management and event planning, Cynthia uses her combined skills and knowledge to help promote the cause of conservation. Cynthia enjoys traveling, camping, hiking, and canoeing with her husband Bart and their three children.
---
Donna Wankum, Grant Administrator
Donna Wankum began her career with the Missouri Department of Natural Resources before moving to the Missouri Department of Conservation just prior to the opening of the Runge Conservation Nature Center. She faithfully served the public and Runge staff for 25 years as the Office Supervisor. Donna joined the MCHF staff in 2018 to oversee MCHF's growing grant program. Operating a family farm in Osage County, she and her husband Wayne have three children who experience the joy of the outdoors. Donna desires to continue her legacy of promoting the conservation cause in Missouri.
---
Kristi Graessle, Accountant
---
Sherry Fischer, Stream and Watershed Chief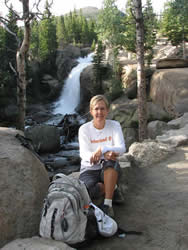 Missouri Department of Conservation Liaison Staff Partnering with the Foundation: Stream and Watershed Chief Sherry Fischer serves as a Conservation Department liaison with MCHF on Stream Stewardship Trust Fund matters. Sherry has a B.S. from the University of Missouri-Columbia and has worked for the Department for more than 25 years. During her tenure with the Department, Sherry's focus has been on stream issues and related management efforts. Sherry has played an integral role in the continuing success of the Missouri Stream Team Program. She is a life-long resident of Jefferson City. Sherry and her husband Brent have two children and enjoy a variety of outdoor activities.