Sportsmen's Alliance Mega Raffle includes $125,000 worth of prizes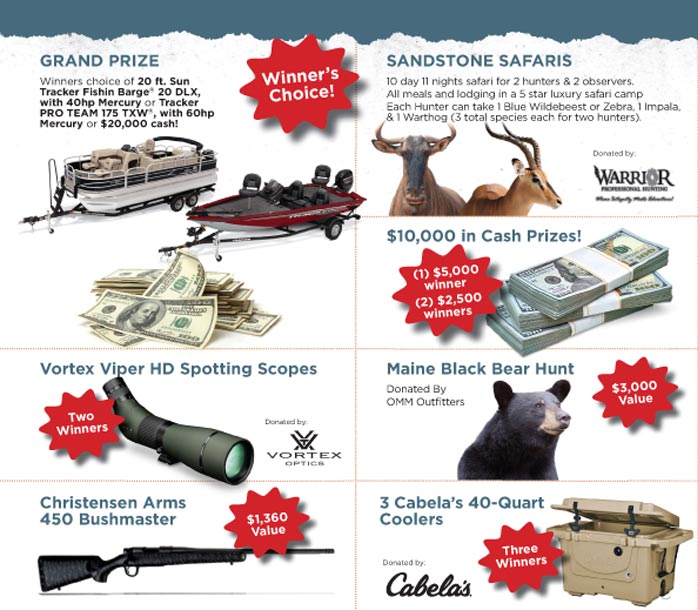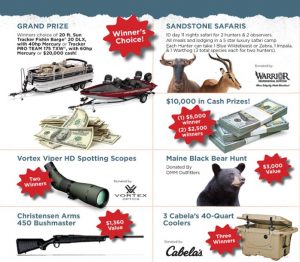 Enter to win amazing outdoor and hunting gear while supporting conservation and protecting our nation's hunting, fishing and trapping tradition. With each ticket purchased, you'll be in the running for 75 different prizes. From trips to boats, guns to cash. There's over $125,000 in prizes up for grabs. Better act fast, this raffle won't last long – you must buy tickets before midnight on December 15, 2020.
Grand Prize = Choice of boat or $20,000 cash
$32,000 in Power Sports prizes
$30,0000 of Firearms & Crossbows
$5,000 worth of Ammunition
$14,000 in Outdoor Gear
$10,000 in Cash Prizes
And 7 Hunting or Fishing Adventures worth more than $34,000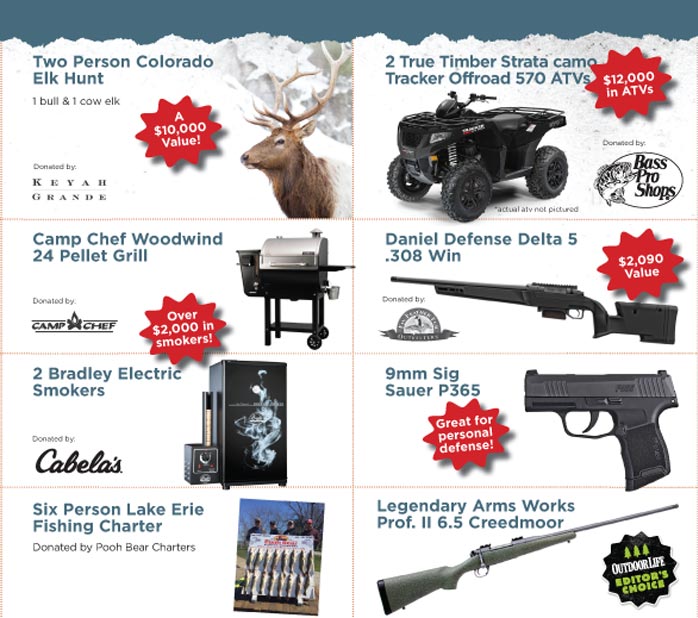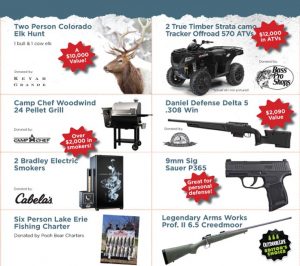 Remember, each purchased raffle ticket will be entered into the raffle for EVERY SINGLE RAFFLE ITEM. No picking or deciding. You have the chance to win any, or many, of the raffle items with each ticket you buy.
Tickets start at $25 but can be had for as little as $10. The best deal is 50 TICKETS for $500.
See the whole lineup of prizes and generous sponsors here.