Planning for the Future of Conservation
At Bruce and Jan Sassmann's Prairie Star Resto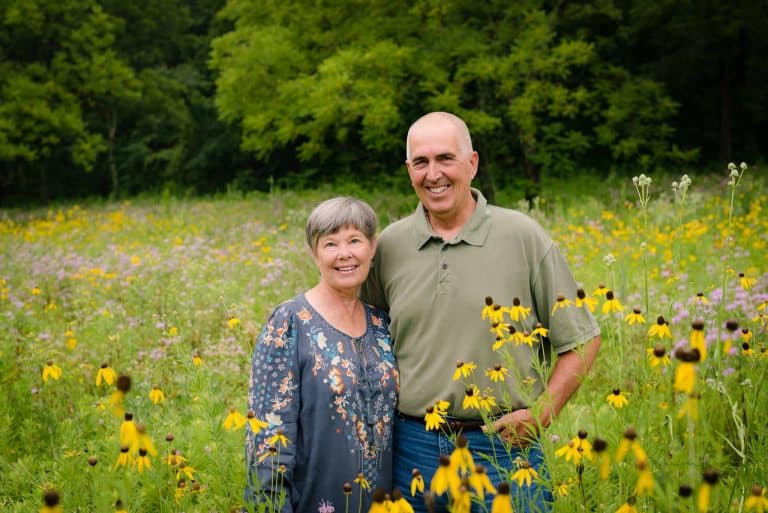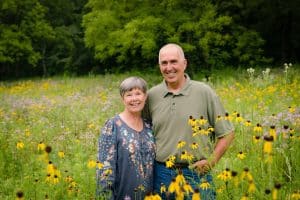 ration Farm, time seems to slow down as nature takes over. Birds, wildlife, and native plants flourish. Replicas of Henry David Thoreau's cabin and Aldo Leopold's Sand County shack offer guests a unique experience to connect with the outdoors. A special campsite was created to honor John Muir. Throughout the farm, visitors can feel the influence from these three conservationists who helped develop modern conservation theory and practice.
During the 45 years they have been together, the Sassmann's have enriched their passion for the history of conservation by making it come alive. Jan is an art teacher with three decades of teaching art in public schools. While Bruce's passion is in the sciences, the family funeral business dictated his profession.
Tirelessly promoting nature, they want to share their restoration work, ensuring that future generations benefit. They hope to inspire others to learn more about the natural world and take an interest in its ethical management and use. They have taken steps to ensure this happens by including the Missouri Conservation Heritage Foundation (MCHF) in their estate.
"We don't have any children of our own and we want to leave a legacy," Jan says. "We are better off when we share the property and create a spark in someone new."
Restoring their 125-acre farm began in 2007 with the help of Bruce's late brother, David. They wanted to improve their land for better hunting and fishing. In turn, the wildlife benefit. Their restoration efforts include reviving native tallgrass prairie habitat, timber stand improvement projects and overhauling a five-acre lake for fish habitat.
Preserving and Protecting
MCHF has enriched the quality of life for people like the Sassmann's since 1997 as the nonprofit support organization for the Missouri Department of Conservation (MDC). As a result, many friends and donors want to help expand MCHF's distinction by providing additional financial support. One of the most effective ways to do this is through planned giving – the process of leaving a legacy gift in your estate or through a life-income gift.
Bruce and Jan Sassmann are members of the Distinguished Conservation Legacy Society, recognizing planned gifts that have been made to the Missouri Conservation Heritage Foundation (MCHF) through a bequest, gift annuity or trust.
Bequest Through Will or Trust
Drawing up a will can be the first step toward a wise financial plan for you and your family, as well as supporting MCHF or other organizations. A valid will allows you – not your state's laws – to determine distribution of your assets upon your death.
Whether providing for your spouse, children or charitable organization, your will should be prepared with the help of an attorney and reviewed regularly. MCHF receives bequests of all sizes. People who choose to include MCHF in their estate plans automatically become members of the MCHF Distinguished Conservation Legacy Society and are invited as guests to the National Lewis and Clark Conservation Awards celebration.
Let us know
A planned gift can be the most significant contribution a person makes in a lifetime. The options for making a planned gift are almost endless. Gift vehicles to consider include:
Charitable remainder trusts
Charitable gift annuities
Life insurance
Personal property such as land, automobiles or boats
Retirement plan assets or stocks.
There is no better way help conservation while honoring your legacy for years to come. To discuss making a planned gift, contact Tricia Burkhardt at 319.610.5215 or Tricia.Burkhardt@mdc.mo.gov.