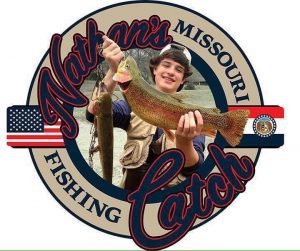 Looking for a fun day filled with outdoor activities in the Kansas City area? Consider attending the free Family Outdoors Day at the James A. Reed Memorial Wildlife Area in Lee's Summit Saturday, September 22, 2018.
Celebrating National Hunting and Fishing Day, this event allows kids to try many different activities with hands-on help from Missouri Department of Conservation staff and volunteers, including:
Fishing
Target archery
Throwing the atlatl
Target shooting
Duck identification with the help of Ducks Unlimited
For the third year in a row, Nathan's Catch will once again be giving away fishing poles to those who don't have one and tackle boxes to those who received a fishing pole in the past. Russ and Lynn Giron of Lee's Summit started Nathan's Catch in memory of their son, Nathan Giron, who was killed in an automobile accident in 2016. Nathan was passionate about fishing and spending time outdoors, and this foundation honors him by helping families connect with nature. Over the past two years, the nonprofit has given away more than 330 fishing poles and 150 tackle boxes at this event.
Russ, a board member of Missouri Conservation Heritage Foundation, says "This event is a perfect way to honor my son and help get kids out in nature."
If you love fishing just as much as Nathan, consider helping children experience the joy of reeling in a bluegill by donating to the Missouri Conservation Heritage Foundation and designating your donation to Nathan's Catch.