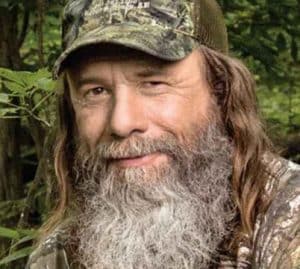 Each year, the National Lewis & Clark Conservation Awards recognize individuals and organizations that lead the charge for the appreciation and conservation of our natural resources in Missouri and beyond. Recipients of these awards represent leaders in business, philanthropy and conservation.
Meriwether Lewis and William Clark were explorers, scientists, entrepreneurs, geographers, diplomats and frontrunners of conservation in the United States. They overcame significant obstacles and challenges leading the Corps of Discovery through unforeseen circumstances and difficulties to change America forever. Like these famed explorers, our honorees' incredible commitment and work have charted a course that others have and will continue to follow.
We are recognizing conservation champions who have impacted conservation across the state, as well as across this country. Having an event of this caliber celebrating these efforts showcases our state's commitment to protect our beautiful natural environment for generations to come.
This year's honorees include:
Tim "Mountain Man" Guraedy from the television series Duck Dynasty received the Corps of Discovery National Conservation Award
MidwayUSA owners Larry and Brenda Potterfield received the Governor's State of Missouri Conservation Award
Missouri Lieutenant Governor Mike Kehoe received the Pat Jones/York Spirit of the Wilderness Conservation Award
National Wild Turkey Federation received the Sacagawea Community and Partnership Conservation Award
Law enforcement officers received a Partnership Award because of how closely they work with the Department of Conservation
Date:
September 22, 2018
Location:
Missouri National Guard's Ike Skelton Training Site
2302 Militia Drive, Jefferson City, Mo.
Driver's license required for all guests to enter the Skelton Training Center.
Time:
4:00 p.m. – Partnership Reception
6:00 p.m. – Award Reception
7:00 p.m. – Dinner and Awards Presentation
Reception menu:
Slow-smoked turkey*
Cured ham
Festive corn salad*
Select cheeses*
Fresh seasonal vegetables* with dip bar
Cranberry chutney*
Bruschetta with tomato and basil
Tea rolls
Pinckney Bend Distillery spirits
St. James Winery wines
Piney River Brewing Company beer
Dinner menu:
Expedition essential – Seasoned and breaded catfish
Iron skillet-fried chicken
Made-from-scratch mashed potatoes whipped with real butter*
Homemade milk gravy
Fresh spring salad with walnuts and cranberries*
Mandan succotash*
Corps of Discovery blackberry cobbler
Iced Tea/Coffee
*Gluten Free
This celebration is made possible by the generosity of the following supporters:
Pat Jones
---
---