Rick and Lotsie Holton are members of the Chairman's Distinguished Conservation Society, with cumulative giving of $100,000 or more. They have pledged $5,000 each year for the next five years. Each year they are making the donation in honor of a Champion of Conservation of their choosing. Our 2022 Champion of Conservation is Steve Spezia!
Steve's Conservation Background: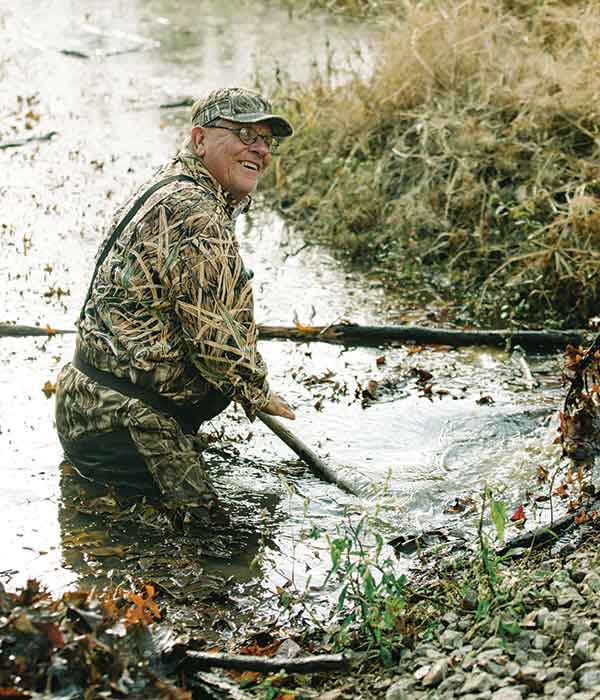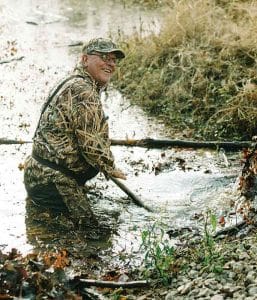 Steve graduated from the University of Illinois with a Bachelor of Science degree in Forest Management in 1974.
He started his career at the Florida Forestry Division working in public and private land management, fire control, environmental education, and urban forestry.
He came to the Missouri Department of Conservation in 1979 where he worked for 32 years in fire control, forest management, urban forestry, public land management and private land management.
Steve was working for MDC when MCHF was originally established in 1997 and has watched the Foundation mature and grow into a great asset to assist and carry out the conservation efforts throughout the state.
Q&A with Steve:
Why is conservation important to you?
Conservation has been my life. I worked 50 years in managing natural resources and doing public and private land resource management. I'm a Life Sponsor of Ducks Unlimited, a Life Member of Pheasants & Quail Forever and a Life Member of the American Forestry Association.
What is your biggest conservation achievement?
Since 2010, I have worked for Ducks Unlimited and am currently doing Conservation Easements with private landowners. I have completed 25 Ducks Unlimited Conservation easements protecting over 6,000 acres.
What is your legacy in conservation?
Many refer to me as the "Godfather of the Confluence." My work with private landowners managing their land in the wetland habitat arena and protecting their land in perpetuity will help conserve it for the future.
What is your favorite Missouri outdoor memory?
Some of my great accomplishments and memories include taking young and older people on their first hunting experience. This includes harvesting their first duck, goose, rabbit, squirrel, chukar, pheasant, dove, turkey, deer, or a limit for these species. I have taken over two hundred hunters to harvest their first wildlife or waterfowl species. I am blessed to have a lifetime of great outdoor memories! Life is short, so take care of the big rocks in your life; family, friends, religion, yourself and your passions!