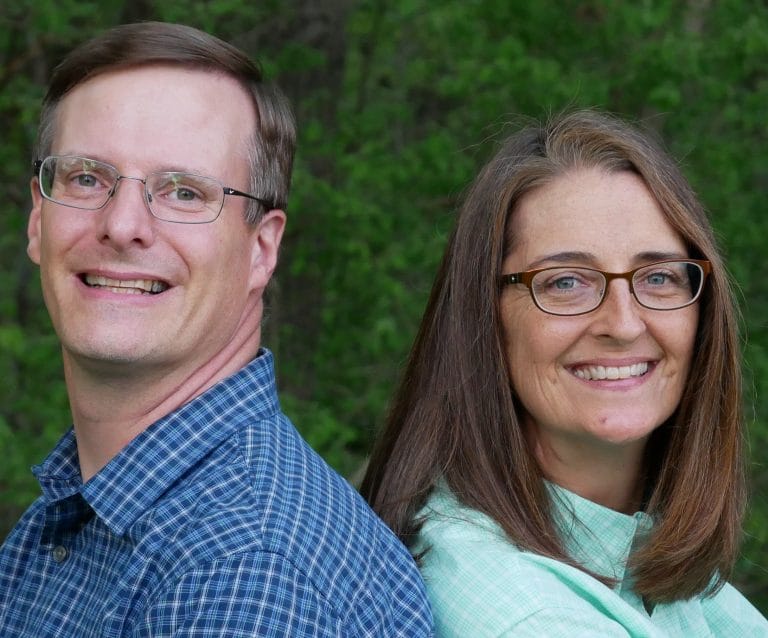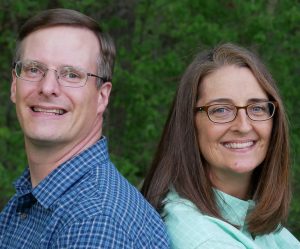 Angie and Aaron Jungbluth's love story started on the Lewis and Clark Trail at the Weldon Spring Conservation Area near St. Charles, Mo. They met while on a Missouri Department of Conservation (MDC)-organized hike and their relationship continued to blossom as they shared their love of nature.
Instead of an engagement ring, Aaron donated the money he would have used on the ring to national parks they visited while dating and to The Nature Conservancy. Their honeymoon consisted of visiting four National Parks – Glacier Bay, Denali, Katmai, and Wrangell – St. Elias. On this trip of a lifetime, they experienced Alaska's "big five," which are moose, caribou, grizzly bears, Dall sheep, and the grey wolf. In addition to experiencing the salmon run with brown bears, they kayaked, hiked, and went birding.
"Nature is a blessing that we both have enjoyed our entire lives and it pulled us together," Angie said. "Donating to conservation is how we can give back, plus it's a gift that keeps on giving."
Over the years, their connection with nature has continued to inspire volunteerism and philanthropy.
Between the two of them, the Jungbluth's have volunteered 5,700 hours throughout the years to help teach others the wonders of nature. They both are volunteer naturalists at the August A. Busch Memorial Conservation Area and other MDC areas in the St. Louis region.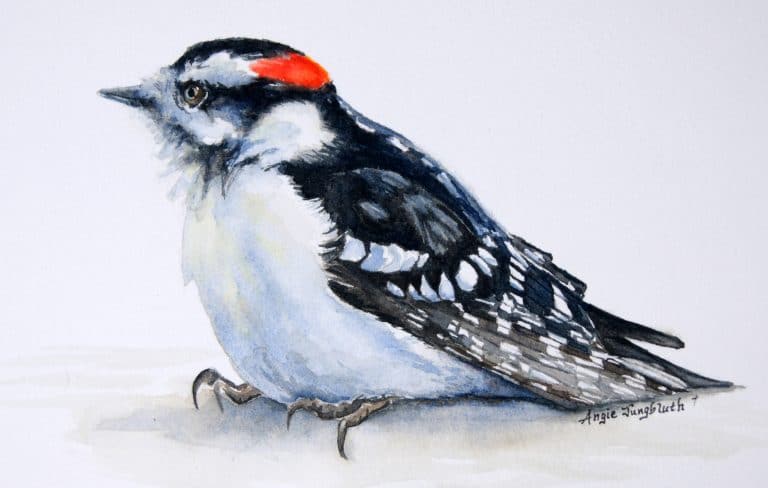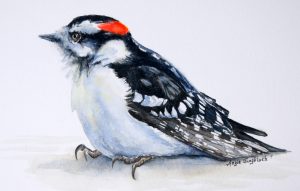 Angie teaches nature by partnering with many organizations, including Missouri River Relief. When working as a science teacher, she was instrumental in establishing an outdoor classroom. She also expresses her creativity by capturing nature in watercolor. Aaron is an electrical engineer at Boeing and has taken advantage of their generous volunteer and gift matching programs.
"I'm fortunate to work for Boeing and I'm grateful for their support of their employees' passions and for the community," Aaron said. "They have matched my physical monetary donations and have started to support organizations by matching volunteer hours."
This means that the organization Aaron volunteers with will receive $100 for every 10 hours he volunteers in a year. For many years, he has directed his matching volunteer hours donations to the Missouri Conservation Heritage Foundation (MCHF). In 2020, he volunteered 120 hours and MCHF will receive $1,200 from Boeing's volunteer matching program.
The matching donations from Boeing is in addition to the other monetary donations the Jungbluth's make to MCHF. Their volunteer matching donations and monetary donations have been directed to different areas, such as migratory bird habitat projects in honor of Brad Jacobs, MOTUS receivers, Eagle Days, youth camps and track chairs for disabled veterans and youth.
The Jungbluth's are appreciative of the multiple ways they can support conservation. They are proud of the work that MCHF and MDC does, including the wildlife success stories.
"We can make a difference to create healthy habitats, and this is our way of helping," Angie said.
Recruiting volunteers is another way they help. When they meet others that share their passion, they encourage them to check how to volunteer with MDC or MCHF. They encourage them to research what they like the most and how they can help in those areas.
"The ripple effects of supporting conservation in multiple ways is out of this world!" Angie said.
---
Angie and Aaron's story truly is inspirational. Check with your employer to see if they have a volunteer and gift matching program and considering doubling your donation to MCHF.
Looking to volunteer?
MCHF needs volunteers at the MoNASP State Archery Tournament.