This is our fourth year running this raffle in partnership with the Sportsmen's Alliance and we can't wait to share the new prizes and opportunities for winning!
This year the MEGA Raffle features 279 total prizes including seven Early Bird Drawings + 272 Main Event Drawings. That's 62 additional drawings (not including the Early Bird Prizes) AND they're worth $118,000 more than last year's prize offerings.
Tickets:
Main Event Tickets = $100 – only 10,000 will be sold
50/50 = $25 per ticket – last year's 50/50 total pot was $250,925 & this year's pot should be even larger!
2023 MEGA Raffle Vital Prize Stats:
$115,000 in cash and gift cards
3 Tracker ATVs or $7,500 cash per prize
90 guns worth more than $65,000
36 Hunting & Fishing Trips worth more than $351,000
116 Gear & Optics prizes worth more than $72,000
Deadlines & Important Dates: 
7 Early Bird Prizes – deadline to purchase tickets & be entered into the Early Bird Drawings is midnight central time, November 10, 2023
272 Main Event Prizes worth more than $618,000 – deadline for entry is December 31, 2023 at midnight central time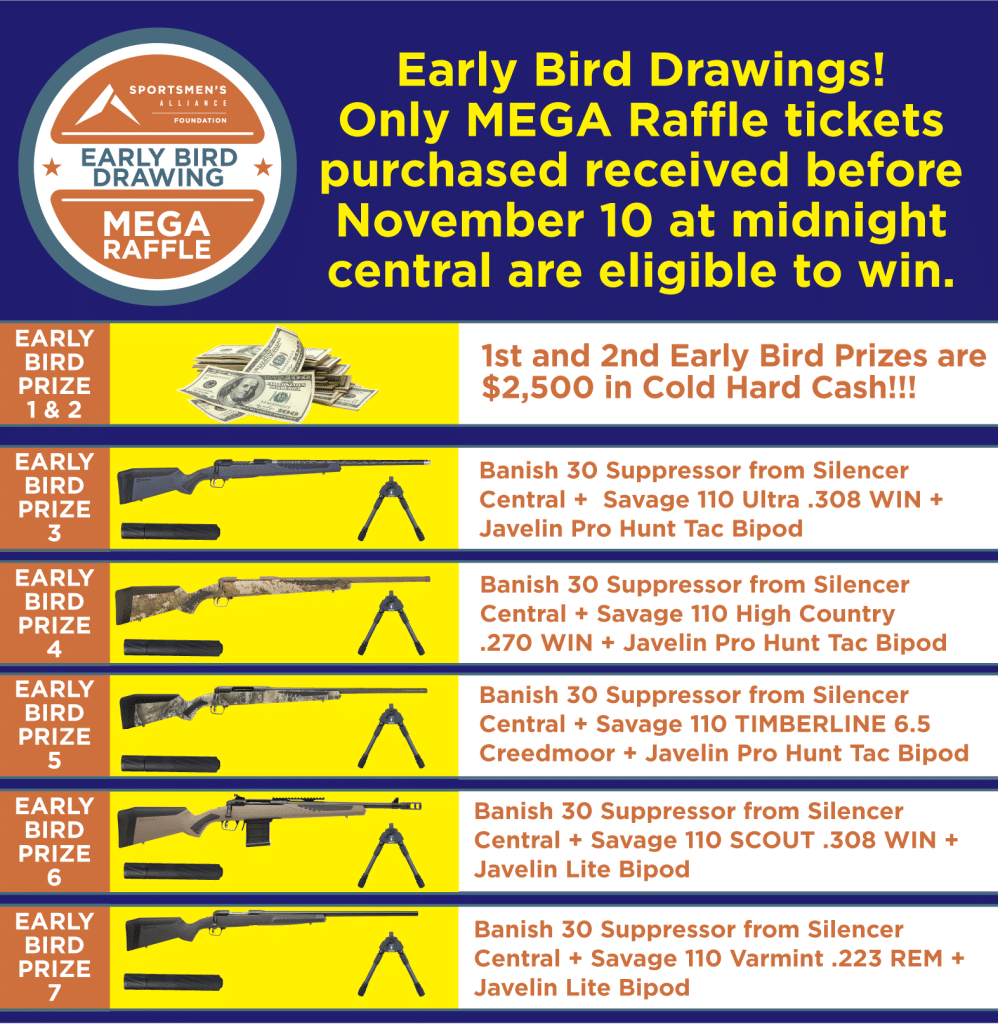 Help support our outdoor hertiage! Buy your tickets early before they are gone for a chance at the Early Bird Drawings. Thank you for your continued support!
Thank you to the 2023 MEGA Raffle sponsors and partners!