2023 Honorees
Cody Stokes, CEO and founder of Dive Bomb Industries will be honored with the Corps of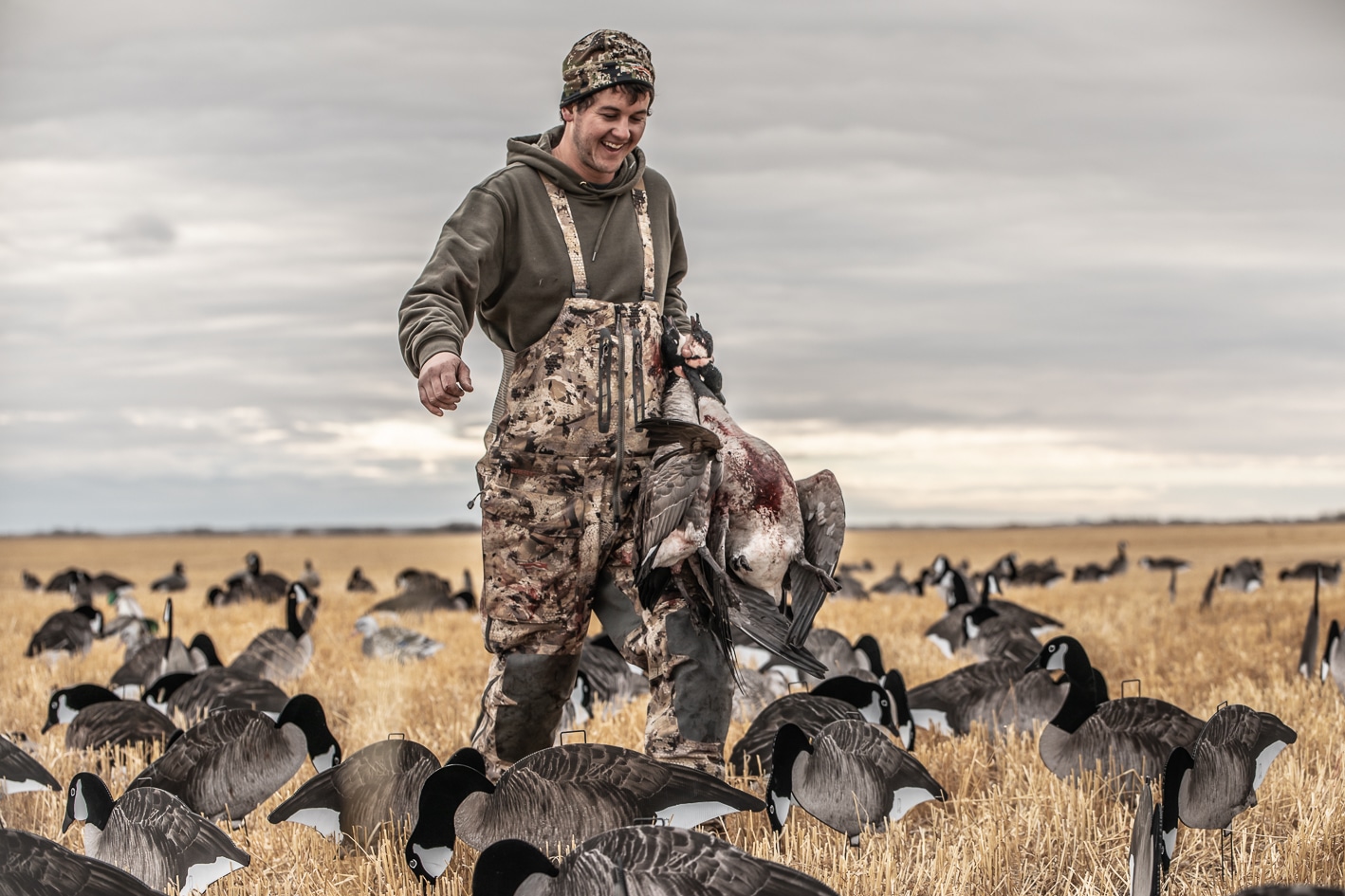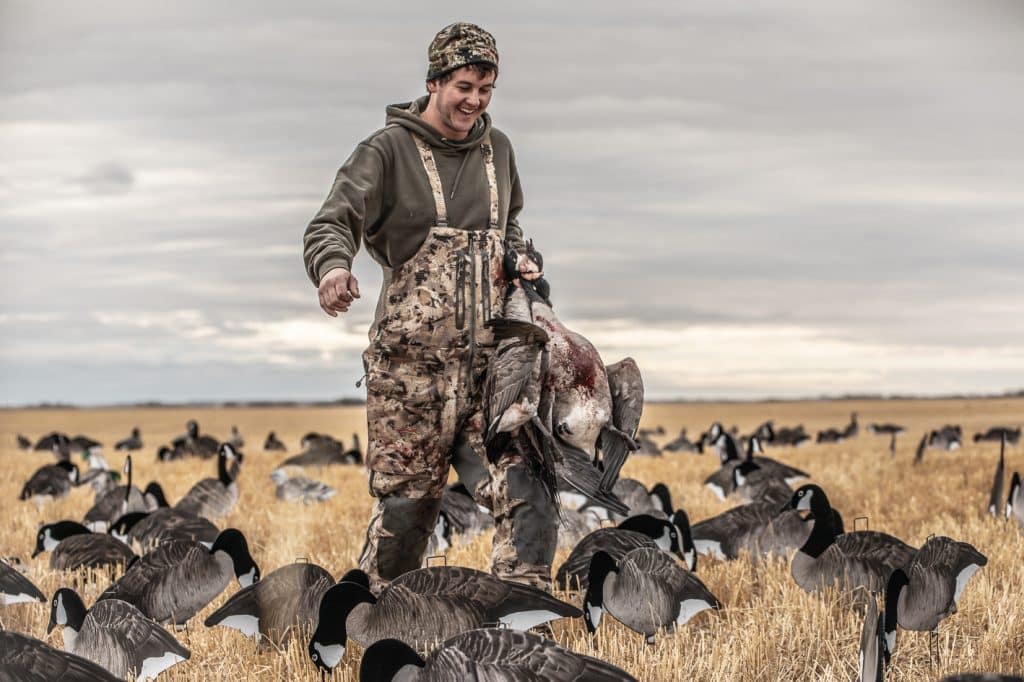 Discovery National Conservation Award. This award is the highest award given by MCHF for leadership in conservation at the national level. The award is given to an individual based upon exemplary service, inspiration and commitment to benefit the conservation cause.
Stokes and his company's products have inspired people to get outdoors adn hunt, thereby supporting conservation efforts. With squadfest, he is sharing waterfowl knowledge by bringing together experts, outdoor enthusiasts and families. As a board member of Great Rivers Habitat Alliance, his work to preserve the confluence floodplain and his work with Ducks Unlimited impacts generations to come.
Dive Bomb Industries was established in 2011 by Stokes. Since then, the company has blown up into what is the best-marketed and most versatile waterfowl hunting decary in the game. Dive Bomb Industries has been direct or consumer since day one. They are based in St. Louis, Missouri, but their hunting excursions and partnerships take them all over the continental US, Canada, Europe and other hunting destinations worldwide.
Grant Woods, creator and host of GrowingDeer.tv and President of Woods & Associates will be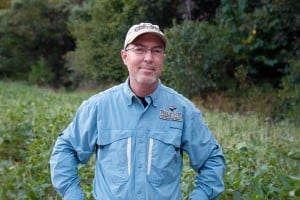 awarded with the Pat Jones/York Spirit of the Wilderness National Conservation Award. This award goes to an individual who has dedicated their life to promotion, protection and service of wilderness and natural resources throughout Missouri. The award is in honor or York, a pivotal contributor to the success of the Lewis & Clark Expedition and in honor of Pat Jones, spouse of Edward "Ted" Jones, for the dynamic role she has played in conservation in Missouri. Pat Jones was the first recipient of the award in 2016 and her name was added to it in 2017.
Woods' dedication to conservation is evident through his actions. He shares his love for managing and growing white-tailed deer, by providing current and useful information about deer hunting and deer management through GrowingDeer.tv for free online. He shares his expertise with the current and next generation of conservation professionals and whoever is interested. Woods has made a difference to so many people by educating the public about how to manage and conserve our most popular games species on their own land.
Grant's passions in life are God, family and hunting. Grant has been hunting since the third grade and has degrees from Southwest Missouri State University, University of Georgia, and Clemson University. His goal has been to provide current, useful information about deer hunting and deer management in an on-demand video format.
Chip McGeehan, owner and operators of 19 McDonald's franchiese in southwest Missouri,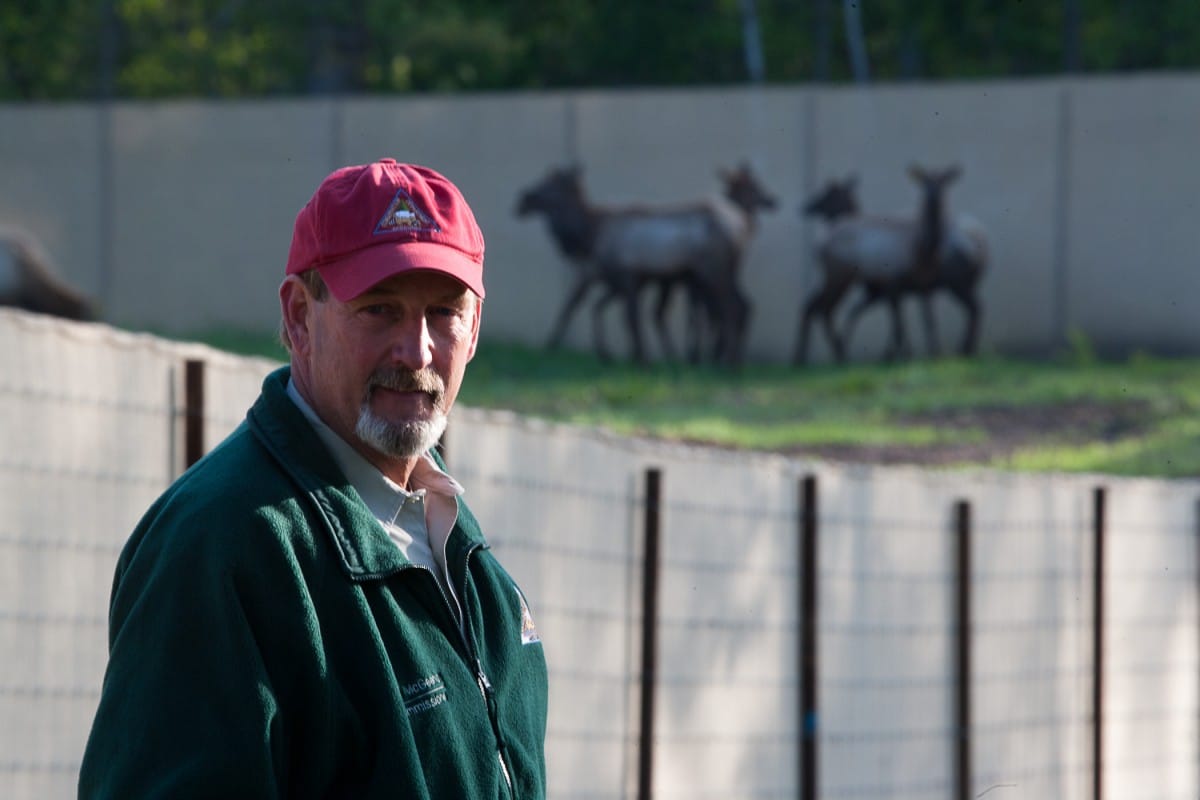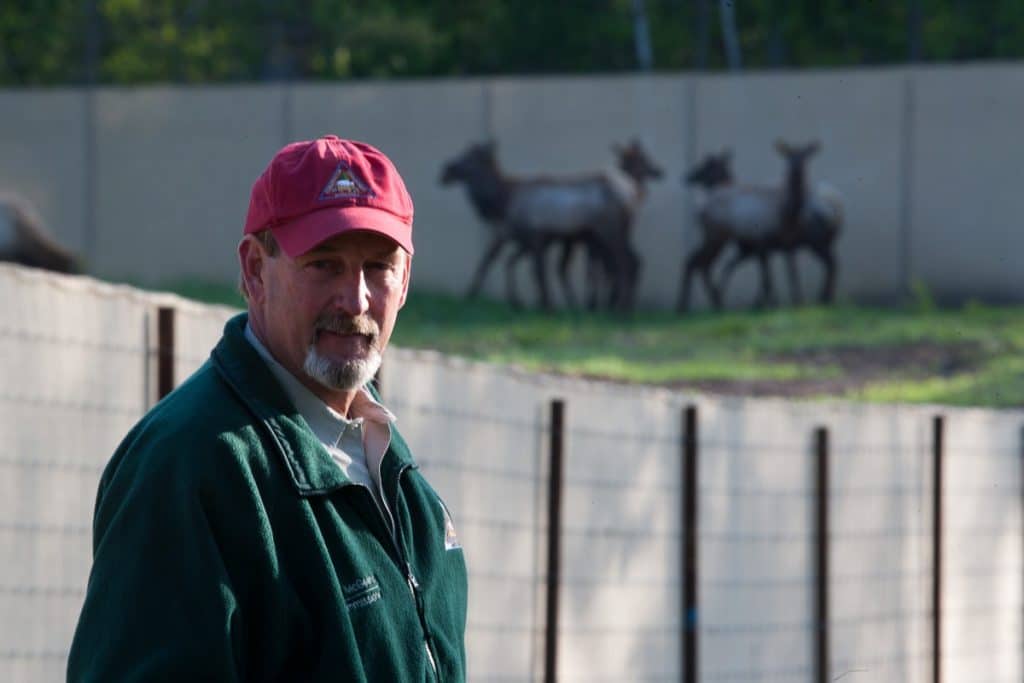 will be honored with the Governor's State of Missouri Conservation Award. This award goes to an individual who reflects the spirit of conservation, shows outstanding leadership and has positively contributed to conservation principles and programs in Missouri and beyond.
McGeehan's lifelong leadership and commitment to conservation have impacted many lives. From supporting youth archery and conservation scholarships to track chairs to helping the disabled youth and veterans hunt to supporting turkey habitat research, their dedication to conserving the future of Missouri's outdoor legacy is inspiring.
He and his wife, Teresa, love to live life, especially in the outdoors. Chip served as the commission of the Missouri Department of Conservation for six years helping champion the re-introduction of elk into the state's wildlife population and later overseeing the development of habitats of Missouri's black bear population. Together, the McGeehan's own and operate 19 McDonalds restaurants from Eldon and Lebanon to Stafford, and Ozark and Nixa in the Ozarks.
Burns & McDonnell, a company based in Kansas City providing engineering, architecture,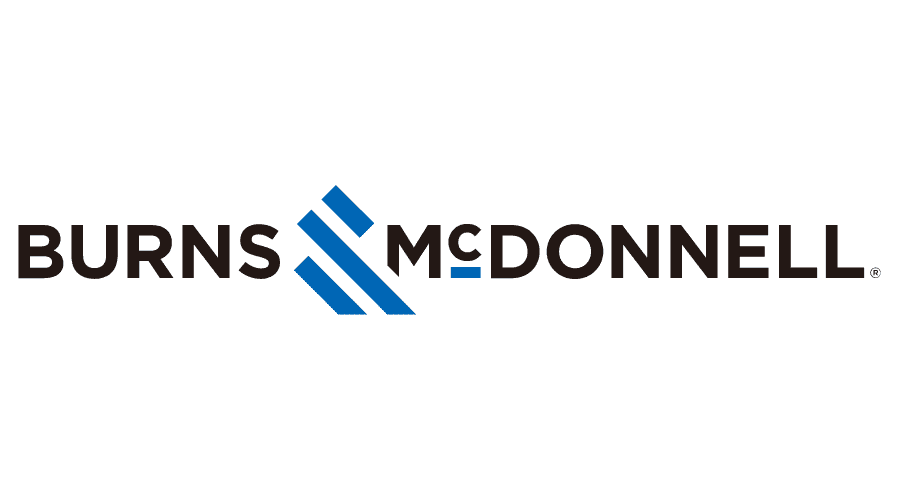 construction, environmental and consulting solutions, will be presented with the Sacagawea Community and Partnership Conservation Award. This award goes to an organization focused on exceptional community and partnership building resulting in progressive changes in conservation programs.
Burns & McDonnell takes the responsibility of being resourceful stewards of our environment seriously, understanding the importance of the future of our natural resources. They work to address the world's biggest challenges with innovative and sustainable solutions. Their commitment to their clients' success and natural environment, including our partnership on the Chariton Hills Conservation Bank, makes a true impact to our natural environments.
Ken Babcock, a lifetime conservation supporter and leader, will receive the Missouri Legacy Conservation Award. This award recognizes their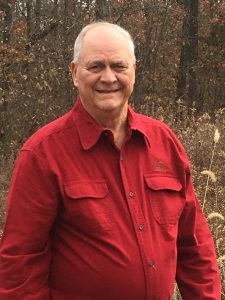 exemplary commitment and service to the conservation cause in Missouri.
From serving Missouri's forest, fish and wildlife while with the Missouri Department of Conservation to conserving, restoring and managing waterfowl habitats with Ducks Unlimited, Babcock has been a strong and steady leader that has helped form the Missouri Model of conservation. His knowledge of and untiring passion for conservation is an inspiration.
Babcock worked for the Missouri Department of Conservation from 1970 through 1997. He worked as a waterfowl research biologist, Assistant Chief and Division Chief of Wildlife Division, and Assistant Director from 1989-1997. After retiring from MDC, Ken went to work for Ducks Unlimited retiring in 2013 as Senior Director of Conservation. After retiring, he moved back to Missouri. He is a life member of the Conservation Federation of Missouri, a member of the National Wild Turkey Federation and a member of The Wildlife Society for more than 50 years. During his career he was actively involved with the Association of Fish and Wildlife Agencies, Midwest and Southeast Associations of Fish and Wildlife Agencies, Mississippi Flyway Council and Technical Section, The Wildlife Society and served on the Corps of Engineers Environmental Advisory Board.
In addition to the National Lewis & Clark Conservation Awards, MCHF and MDC will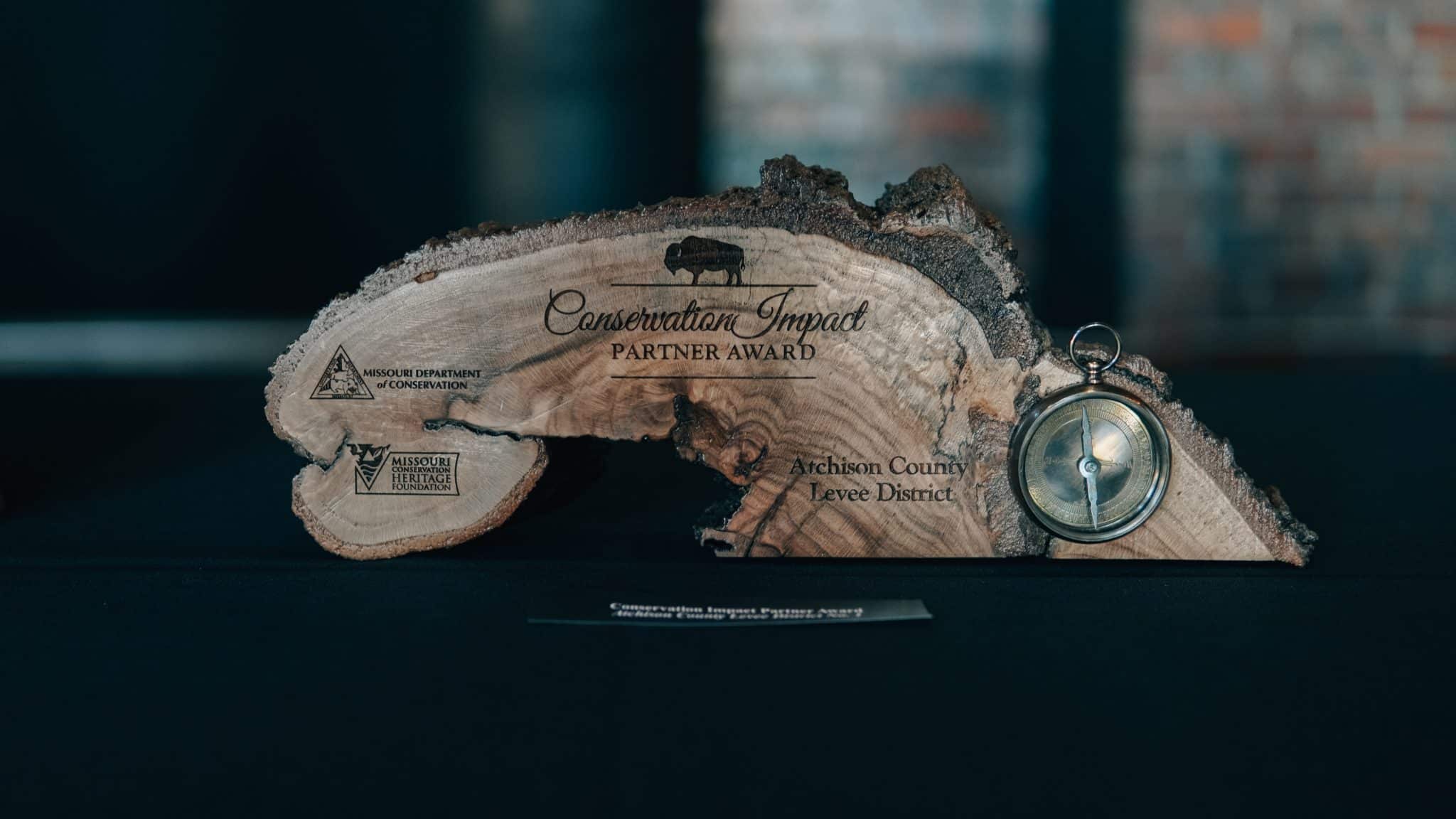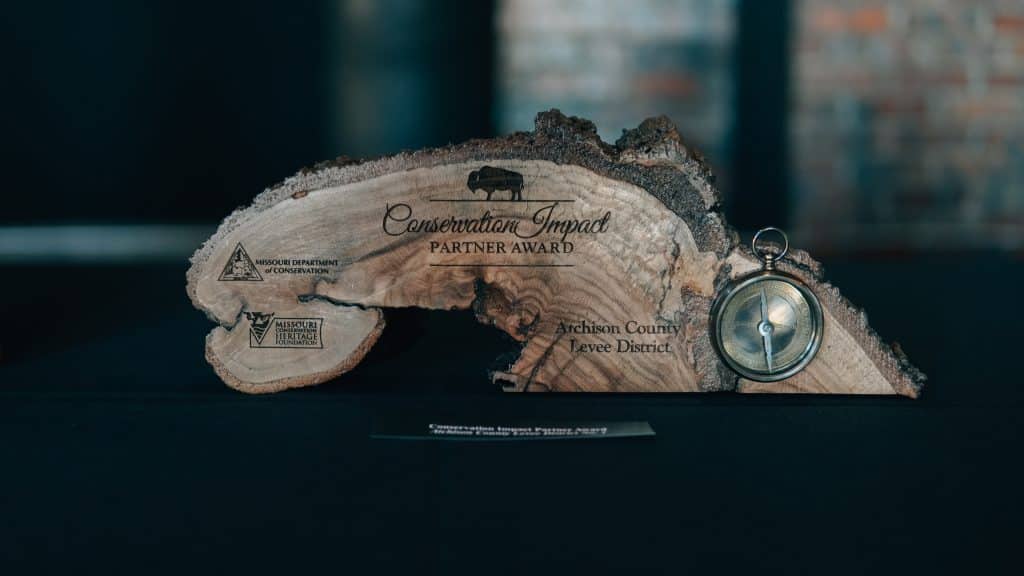 present Conservation Partner Awards to honor partnerships and collaborations in conservation that make a lasting difference.
Conservation Impact Partner Award Winner: TBA
Conservation Intersection Partner Award Winner: TBA
Conservation Innovation Partner Award Winner: TBA
ABOUT MCHF
The Missouri Conservation Heritage Foundation is a nonprofit 501(c)(3) organization funded in 1997 to advance conservation and appreciation of Missouri's natural resources, including fish, forest and wildlife. MCHF works with donors and other conservation partners to financially support the mission and priorities of the Missouri Department of Conservation at the statewide, national and international level. Having raised and invested more than $24 million in conservation programs, MCHF continues to invest in projects like migratory bird program, youth hunting and fishing events, and endangered species habitat protection. MCHF supports the state's nature centers, as well as hiking and wildlife viewing activities – anything that allows Missourians to enjoy the outdoors in urban or rural areas.