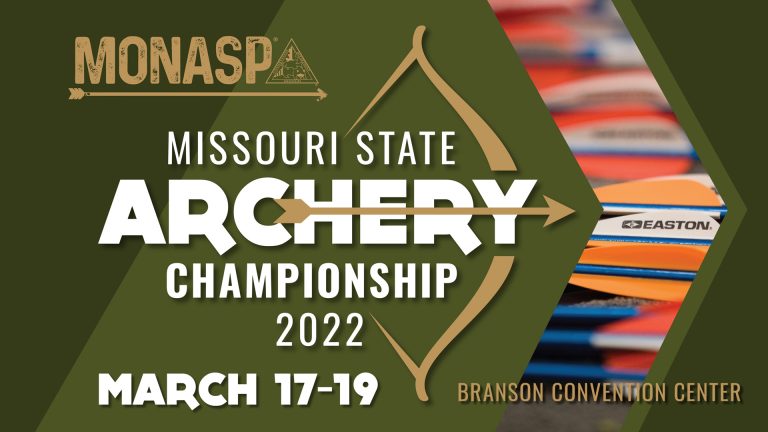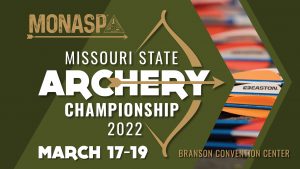 Good Luck at State!
Congratulations to the teams and individuals going to the 2022 Missouri National Archery in the Schools Program (MoNASP) State Tournament at the Branson Convention Center March 17-19. We look forward to seeing you!
Fun for the Whole Family
Lots of fun activities have been planned for the whole family. Bass Pro Shops / Cabela's will be bringing lots of fun games, including bounce houses, archery games, and much more.
Wonders of Wildlife will be there with live animal encounters, animal shows and educational opportunities.
Joella Bates, 12-time 3D World Champion, will be there talking about JoCamps.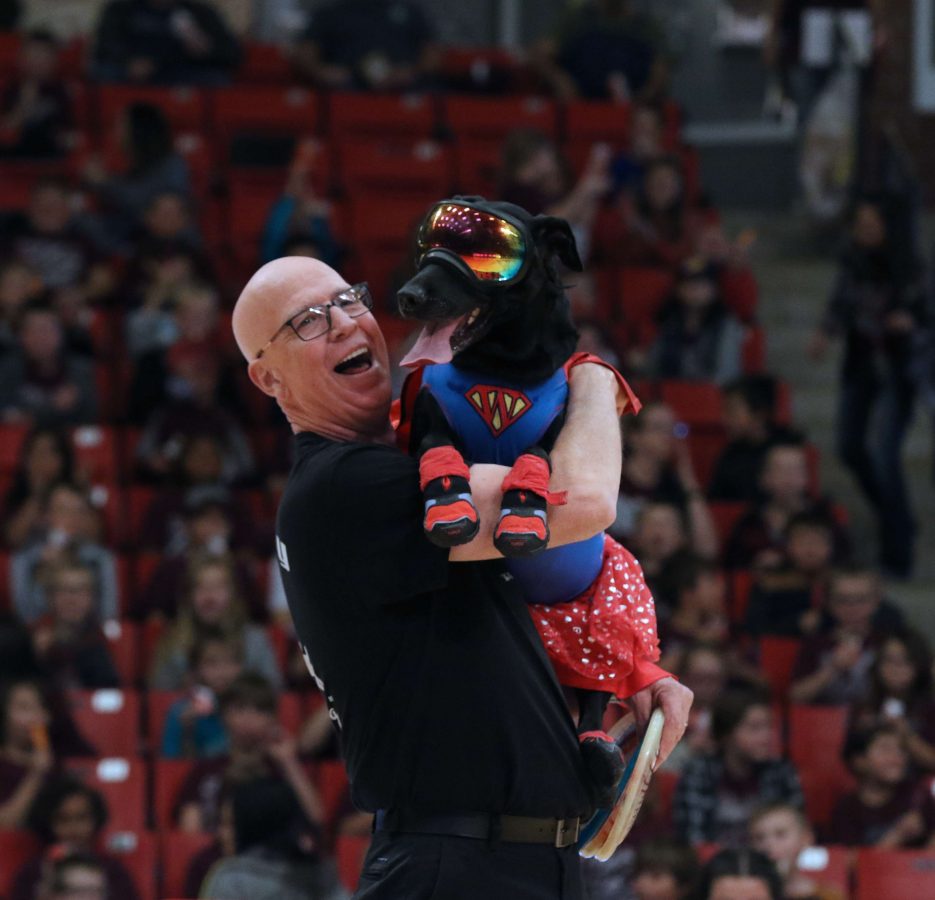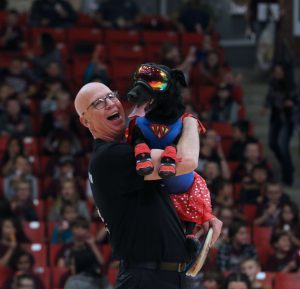 Russ and Diskey the Wonder Dog, as seen on America's Got Talent, will return to this year. you can see her perform signature frisbee catches, flips and stunts bringing smiles and wonder during all shows throughout the entire tournament. You don't want to miss this dynamic duo!
Check out the amazing Raffle items on the 2nd floor of the Convention Center and enter to win some amazing packages. Proceeds benefit MoNASP and conservation programs in Missouri.
Special Shows Each Night
Your team and their families are invited to attend three special shows while in Branson. At the Amazing Acrobats of Shanghai, buy one ticket, get one free when you mention ARCHER. For the other two shows, all archers will receive a FREE TICKET, with family receiving specially priced tickets. Mention MoNASP when booking.
Thursday, March 17 at 7:30 p.m. see the Amazing Acrobats of Shanghai. Reserve tickets at 417.336.0888.
Friday, March 18 at 8 p.m. enjoy a special ceremony at the Presleys' Country Jubilee  to recognize the 2021 MoNASP Champions and hear from Olympian and 12-time 3D Archery World Champion Joella Bates. Call 335.4874 to reserve your seats.
Saturday, March 19 at 7:30 p.m. be amazed by Illusionist Rick Thomas' Mansion of Dreams. Get tickets by calling 417.334.4500.


Special Activities Around Branson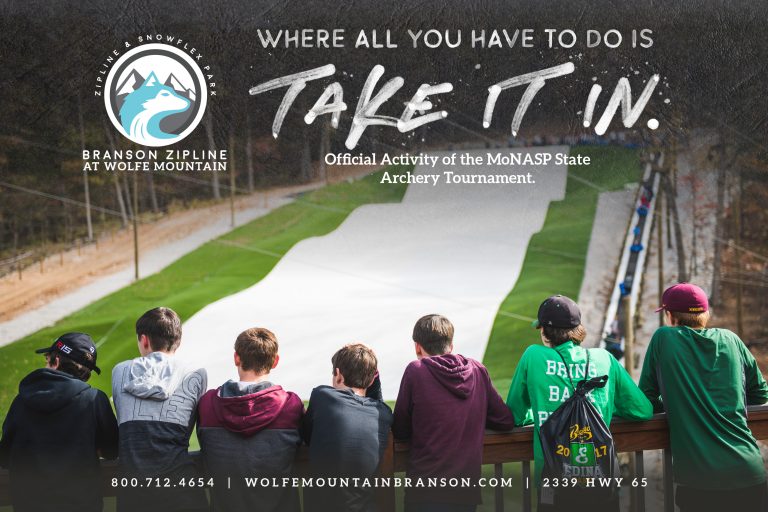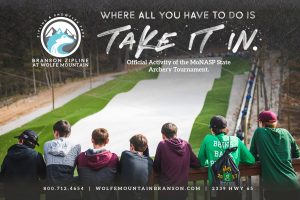 Branson Zipline at Wolfe Mountain is an official activity of MoNASP. Take to the slopes at the Snowflex Park, the USA's largest synthetic tubing run. Use code MONASP22 to receive $5 off your Snowflex Pass. Use the promo code at checkout online or provide code  to staff over the phone.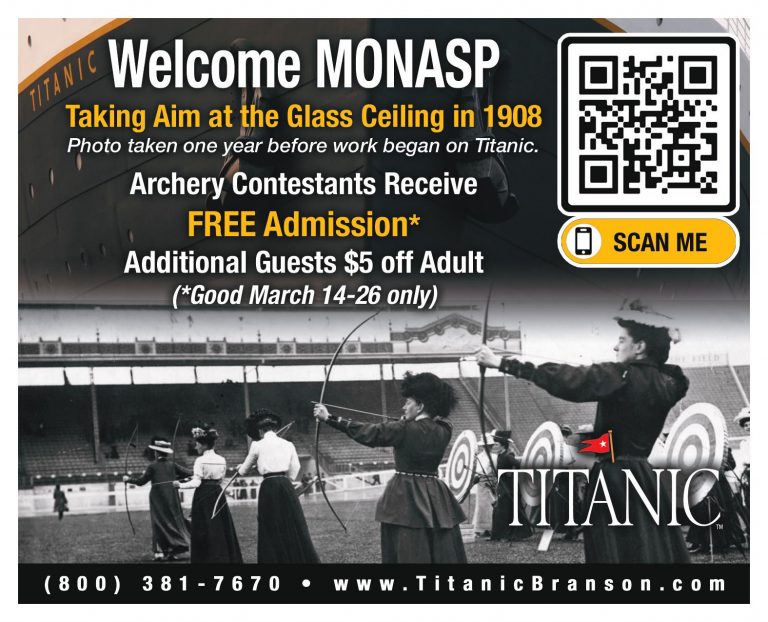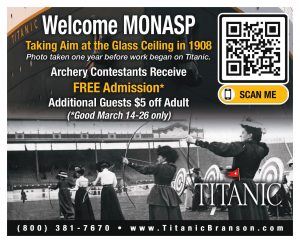 The Titanic Museum has been a sponsor of the tournament for many years, and they are once again sponsoring the archer lanyards. This lanyard serves a FREE admission pass for archers to Titanic. Family members also get special pricing. Scan the QR code to purchase your tickets now.
---
Branson Chamber of Commerce and CVB has put together a great deals and discounts package with many participating businesses in Branson.
---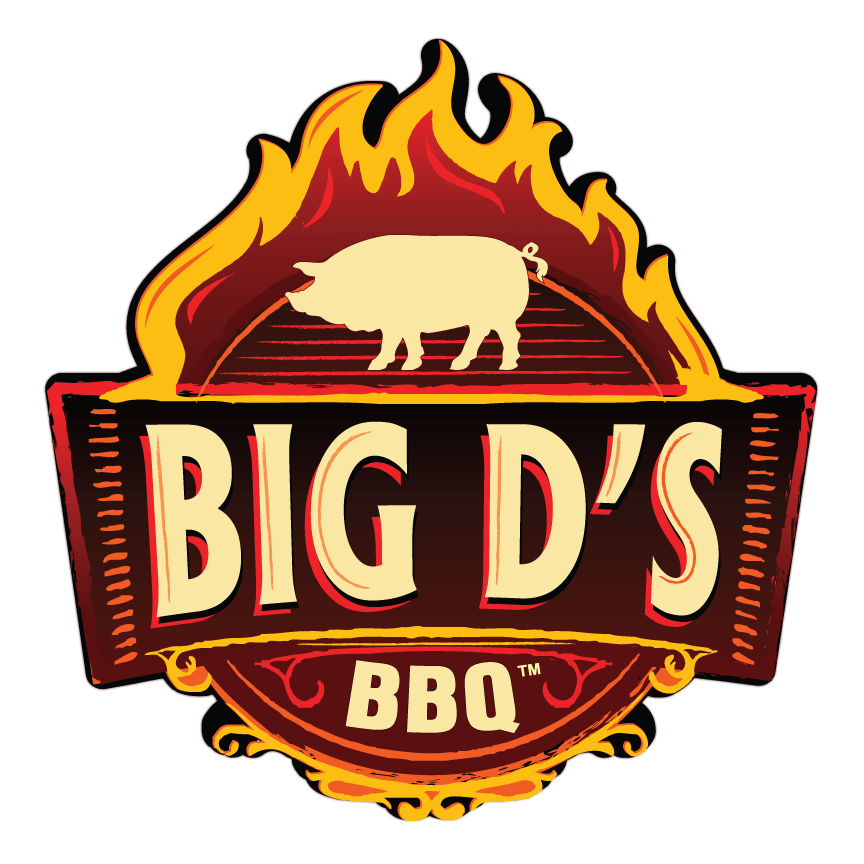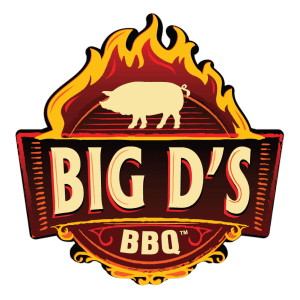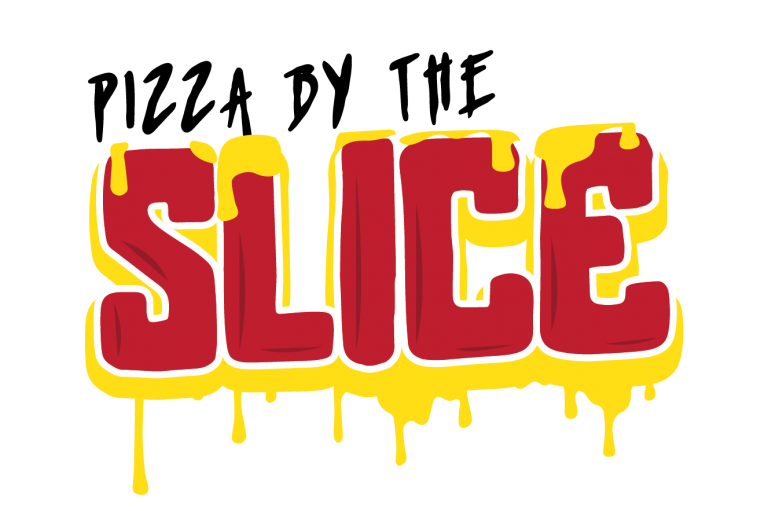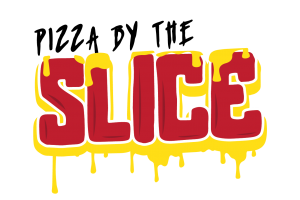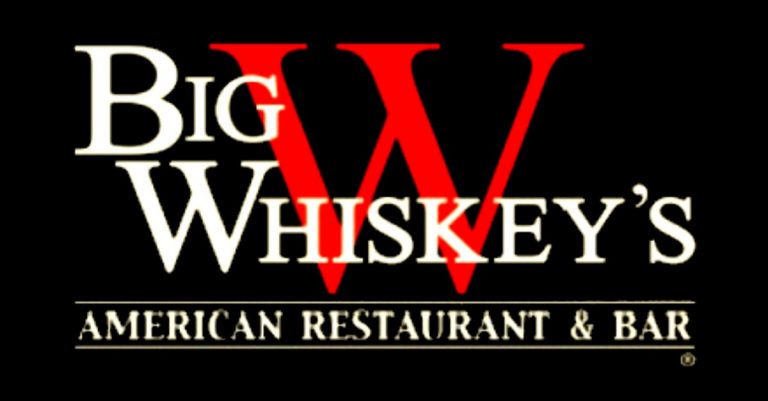 A special thank you to Big D's, Big Whiskey's and Pizza by the Slice for sponsoring our volunteer lunches during the event. Consider eating there while in Branson.  
Need to Know Information
Hotels – If you haven't already booked your hotel please do so soon. Call Hilton Branson Convention Center (phone #: 417.336.5400 or book online by March 2) or the Hilton Promenade Landing (phone #: 417.336.5500 or book online by March 2). If these are full, we have other sponsoring hotels with discounted rates.
Staging Rooms –  Rooms are available for your team to prepare for the tournament and store their equipment. Please note that neither the Branson Convention Center nor MCHF will be held responsible for unattended equipment. Please mark all belongings with contact information.
String Cinch Backpack – Archers will receive a string backpack donated by Orscheln Farm & Home filled with sponsor materials
Lanyard – Archers receive a lanyard with a space to write their name at the Competitors Welcome table. SPECIAL NOTE: the lanyard serves as a FREE admission pass for archers to the Titanic Museum. Please make sure you get your hand stamped at this table, too. This serves as your entry ticket into the ranges.
New this year – a food truck! Andi's Snack Shack will be parked outside the Convention Center (on the south end in the outside parking lot) during the tournament. There is also a concessions area inside the Convention Center just off the Bullseye Range selling food and drinks. No outside food or drinks are allowed in the Convention Center.
Free Shuttle Service – The Historic Downtown Branson Trolley provides free shuttle service from the free parking lots at the north and south ends of the Branson Landing to the Convention Center. Trolleys will run a 25-minute route.
Parking – A parking garage is attached to the Branson Convention Center and may be accessed via Sycamore Street. Prevailing rates will be charged for garage parking. A large, uncovered parking lot is available on the south side of the Convention Center. There is a $5.00 per day charge for parking in this lot. You will also find limited, free parking around the Branson Convention Center.
Waiver – All competitors must sign a waiver to compete, and you must turn them by emailing faith.nelson@mdc.mo.gov or turning them in at Coaches' Information table.
Gate Entry Fee – The fees are $10 for adults, $3 for kids ages 5 to 11, and children 4 and younger are free. Two- and three-day passes, and family passes are available.
T-shirts – Extra t-shirts will be available for purchase.
Social Media – Tag us in your pictures using #MoNASP22. Look for our Snapchat filter.
If you have any questions, feel free to contact us at 800-227-1488 or visit MOCHF.org.
Coaches' Need to Know Information
Coaches' Shoot Off – To give more coaches a chance to participate, we will have our Coaches' Shoot Off each day after the last flight is over. Coaches will have a chance at their own friendly bullseye competition, all while supporting youth archery. The top three highest scoring coaches from all three days will receive a prize. Coaches will get a practice round of five arrows at 10 meters. From 10 meters, each coach will shoot four arrows of the same color and one arrow of a different color, which is worth double the points to help break ties. Coaches will score each other. Your $10 donation to participate supports youth archery. You can register at Coaches' Check In.
Check in / Coaches' Information – While not required, we highly encourage all teams to pay their registration fees before the tournament ($30 for bullseye and $20 for 3D) online or by mail at PO Box 366, Jefferson City, MO 65102. If sending by mail, please email faith.nelson@mdc.mo.gov to let us know the check number, check amount, how many registered for bullseye and 3D, and schools you are paying for.
Coaches' Check In will be inside the Branson Convention Center at the top of the escalator on the second floor next to the windows overlooking Branson Landing. Coaches will receive their scorecards and two coach lanyards for entry into the tournament. If you haven't paid your registration fees online or by mail, you will be asked to pay at Coaches Check In. We will have invoices and/or receipts available for each school. Coaches' Check In will be open on Wednesday, March 16 from 4-6 p.m. and opens Thursday through Saturday at 7 a.m.
T-shirts –Please provide accurate quantities and t-shirt sizes when you pre-register for the tournament. Each archer on a team and two coaches from the team will receive a free t-shirt with registration – if an archer competes in both bullseye and 3D, they will only receive one t-shirt. Please note that exchanges will be limited to within one size of the t-shirt ordered. All exchanges are subject to availability. Pick up your team's shirts at the t-shirt vendor's booth on the second floor.
Bus Parking – Bus parking will be at the south end of the Branson Landing; this is south of Bass Pro Shops and close to the bridge. Buses can unload on Sycamore Street at the main entrance of the Convention Center.
We need volunteers!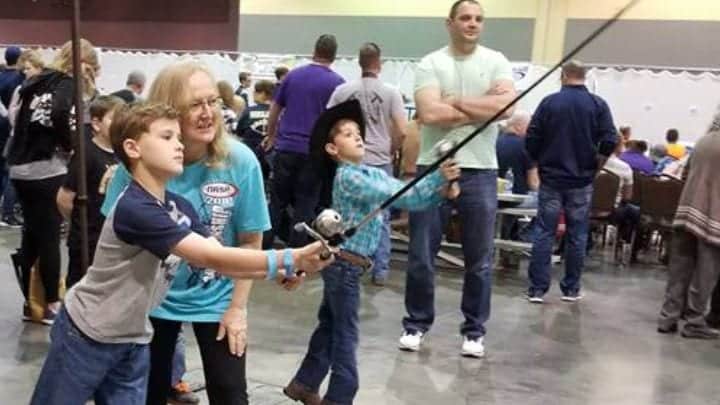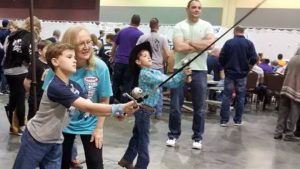 Volunteers make the MoNASP State Tournament possible! Your help is vital in making this event successful.
We encourage you to join us in Branson March 17-19 to help with the tournament. From welcoming competitors to helping with a bounce house, we need folks to help make this event run smoothly.
Our sign-up form makes it easy to pick which shift and position works best for your schedule. We feed and provide a free MoNASP T-shirt for those who volunteer their time!
Please consider donating your time to help make this an event these kids won't forget!