Missouri National Archery in the Schools Program Championship Tournament
March 22-24, 2019
Aim higher this year at the Championship Tournament with HUGE fun for the whole family!
Bass Pro Indoor/Outdoor Days Event
Kayak pool, catch and release fishing, casting games and more!
Amazing Archery Gear Exhibitors
Branson Passports loaded with Discounts
Discounted Tickets to Local Attractions!
Forms
Coaches/Parents – Please print and sign the required Release of Liability Waiver MoNASP 2019. This waiver must be turned in at the on-site registration at the Championship Tournament in order for the student to compete.  It is required for each competitor.
HOTELS
Official MoNASP Sponsoring Hotels
Hilton Branson Convention Center & Landing
The Hilton Branson Convention Center Hotel direct group reservation rate link: Hilton Branson Convention Center Hotel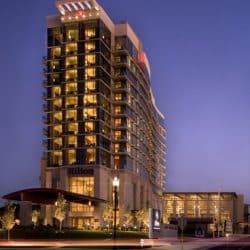 NATURE DESTINATION
Shepherd of the Hills Fish Hatchery
Visit Missouri's largest trout-rearing facility! Operated by the Missouri Department of Conservation, it is located six miles southwest of Branson on Highway 165 just below Table Rock Dam. Free of charge. Enjoy the conservation center, where you can learn more about trout culture, aquatic life, fishing and the Missouri Department of Conservation's role in aquatic resource management. Trails are available near the hatchery for hiking and wildlife viewing. They also provide fishing access.
Archery Competitor Tips
This tournament is the main event for Missouri students! It's something you have anticipated all year long! Sometimes with all of the excitement, we lose focus on what's important. Even qualifying for this event is a huge honor. You've worked hard for it. Give yourself a pat on the back for being a part of the state championship.
Check back here for more competitor tips to come!
Be prepared

Mark all personal belongings including bow case with your name and contact information!